Madras HC lauds CM's initiative To bear Fees of Meritorious MBBS Students incapable of paying private college fee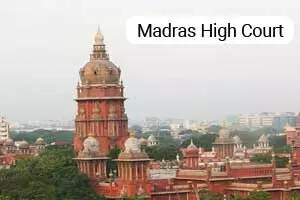 Chennai: The Madras High Court recently lauded the Chief Minister's initiative to bear the course fee of those meritorious students seeking medical education but are financially struggling.
Chief Minister of the State made a commitment that the government would take the responsibility of paying the medical fee of those meritorious medicos who could not pay the fees in private colleges.

The Bench of Justice S. Vaidyanathan was hearing the case of a student (petitioner) who studied in Government Higher Secondary School and though the student has scored more marks in NEET, she was not able to get a seat in Government Medical College and she has got placement in a private college. Since she has to pay more fees, she did not accept the seat allotted to her in a Private College. Thereafter, the Hon'ble Chief Minister of Tamil Nadu made a commitment that the fees would be borne by the Government for the meritorious students, who could not pay the fees in private colleges.

The court observed that though the decision was taken so that the meritorious students are not left in the lurch, this offer had been made after the petitioner opted out and refused to accept the seat in a private college. The court stated, " the gesture shown by the Chief Minister in this regard may be considered for the student, like the petitioner herein, depending upon the availability of the seats and marks scored by the student and taking into account the surrender of seats in All India Quota, for admission in MBBS/BDS Admission 2020-2021."

Appreciating the gesture, the court further added
The Chief Minister's decision appears that this State produces more meritorious Doctors to serve the public and concentrate in treating the patients than earning. If a person spends more money for an MBBS seat and thereafter for higher education, he/she will try to concentrate on earning and not on service. Hence, the Chief Minister's offer must be appreciated.
The court also directed the concerned authorities that one seat of MBBS/BDS should be kept vacant. The court posted the matter along with Miscellaneous Petition for further hearing on 07.01.2021.