Revoke suspension of Dr Kafeel Khan: Indian Academy of Pediatrics appeals UP govt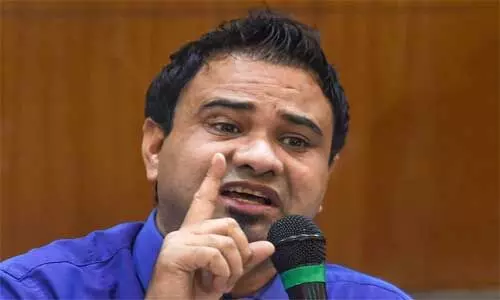 Uttar Pradesh: Following the case of alleged misconduct and negligence in duty against Dr. Kafeel Khan, the Academy of Pediatrics (IAP), the largest body of pediatricians in India has recently released a statement supporting the doctor.
Previously, the Medical Dialogues team reported that Dr. Kafeel Khan was suspended from Gorakhpur's BRD Medical College after several children died there in 2017, due to the lack of oxygen cylinders at the government hospital.
A departmental inquiry later cleared Khan of most of the charges, but he found himself in trouble for an allegedly provocative speech in Aligarh over the amended citizenship law again. He was condemned and arrested and he had been in jail since January after he delivered the speech during the protests against the Citizenship Amendment Act (CAA) last December. Ordering his release, the Allahabad High Court said the speech didn't promote hatred or violence and gave a call for the national unit.

On March 4, 2019, the government Anandiben Patel signed the government recommendation reinstating all the doctors have previously suspended all the doctors who have been reinstated include however in August 2019 despite Dr. Khan's being cleared of all charges of medical negligence, corruption, and dereliction of duty, his suspension is still not revoked. Hence, IAP has extended its support to the doctor and urged the government to allow him to resume duties.
IAP stated that the doctors who were also suspended regarding the same issue have been reinstated already. Hence, IAS demanded that Dr. Khan's suspension be abolished soon.

In a statement issued on December 6, IAP, President Dr Bakul Jayant Parekh and Secretary Dr G V Basavaraja, stated, "… his suspension has not been revoked by the Government of Uttar Pradesh, although nine different enquiries are completed, and he is cleared of any wrong doing. The others who were suspended with him were already reinstated." It further added: "Please revoke his suspension if not found guilty".