Sonu Sood to the rescue: 101 TN medical students stuck in Russia due to lockdown reach home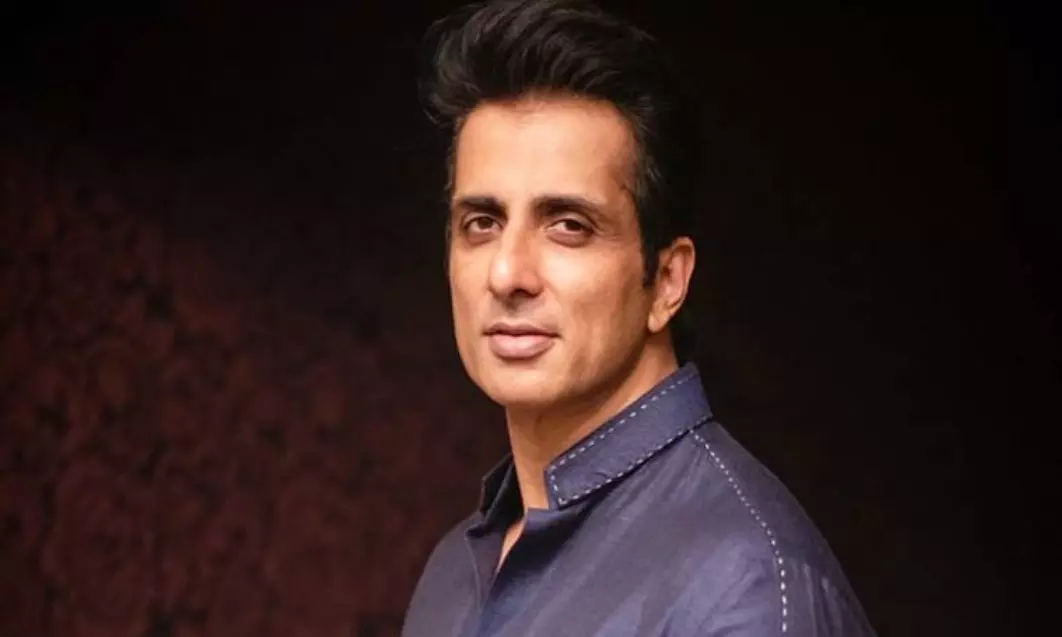 Chennai: Around 101 medical students hailing from Tamil Nadu, who were stranded in Moscow and were unable to make it to their home due to the fatal Covid-19 pandemic recently saw actor and humanitarian Sonu Sood to their rescue.

The actor has previously extended his helping hand and aided people to reach their hometown during the coronavirus lockdown, in the instant case, the actor once again took the initiative to arrange a chartered flight especially for the medical students who were stuck at various cities of Russia.
They were stranded in Moscow for the past several weeks. They had finished their course and were to return home in July, but got stuck there due to the COVID-19 lockdown.
According to recent media reports, the medicos who were unable to secure any means of reaching home sought help from him by sending him an email on July 23 after getting the news of the actor helping students stranded in Kyrgyzstan reach India. Soon, Sood's office contacted the students and arranged for the flight.
A medico, Dr Periyannan Somasundaram, informed TOI, he mailed several government officials, and also Sonu Sood after reading about him helping stranded Indian students in Kyrgyzstan. "None of them except Sonu sir replied," he says, adding, "I sent him a mail on July 22 and I got his response the next morning. It took a few days to get the required permissions. Finally, by the time the flight was confirmed, there was only half the number of students. Yet, his team didn't cancel the flight. He had a video call with us a few days before the departure and assured us that we would be brought back."
The students have already reached their homes and are staying in isolation at different hotels in the City. They have expressed their gratitude and utter sense of relief as the actor helped the students to reach their respective homes. Previously, the students tried to book flights from private operators; however, they cannot find any direct flight from Russia to Chennai.
Priyadarshini, one of the students who received help from the actor informed
The New Indian Express
, "We had a Vande Bharat flight from Moscow on July 3, but our course got over only on July 6. So we could not take that flight. Also, our visa expiry date was August 1. But, the Russian government had announced that the students could stay there till September if they don't get a flight due to the lockdown. But then there were other challenges and I had to prepare for the Foreign Medical Graduates Examination in December. So we were tense."
She also told the daily that they had paid Rs 33,000 for the chartered flight arranged by the actor.
She further added that "The flight had a seating capacity for 200 passengers. We were only 101 students, including one student from Delhi. We were not sure if the private airlines would operate chartered flights for our strength. But, we learned actor Sonu Sood paid the remaining money to book the entire flight and facilitated our travel."
Initially, the plan was to airlift 200 students, but the number fell to 100. On July 31, Mr. Sood tweeted that he had arranged the airlift. He spoke with the students and assured them that the flight won't be cancelled even if the number of students was low, the student said.
Speaking to The Hindu, Mr. Sood said, "I have been helping migrant labourers and students stranded in Kyrgyzstan, Uzbekistan, Georgia, Cyprus and Manila. It has been hectic, talking to embassies and ambassadors day and night and connecting with students through Zoom. It's not about money. When you are on a mission, you want to complete it. I haven't been trained to do this, but I thought I must help these people out."
"A lot of students were stranded across the globe and they were tagging me on social media, asking me for help. But I am not trained to do all this. So, I spoke to the ministries, ambassadors and embassies in the respective countries. When they have so much faith and hope in you, I think the Almighty gives you that extra strength to make it happen. I am glad I could do this for the students from Chennai because I started my journey from here. I faced the camera for the first time in Chennai for Kallazhagar. I'd reached Chennai by train and carried with me a book, 'How to learn Tamil'. When these students approached me for help, I felt I should get them back to the city," he added while talking to TOI
Source : with inputs