Tamil Nadu seeks DCI nod for 2 new dental colleges with 100 seats each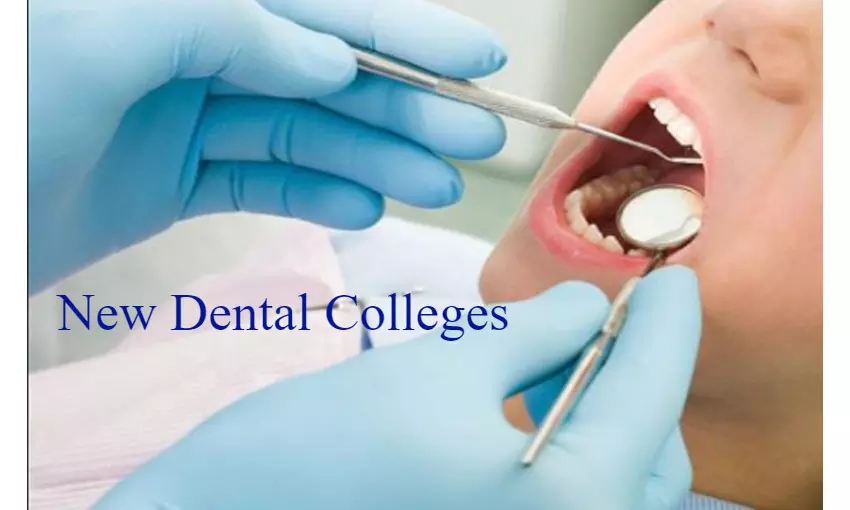 Chennai: In a bid to encourage students to take up dentistry, Tamil Nadu (TN) government has asked permission from the Dental Council of India (DCI) to start two dental colleges in Virudhunagar and Pudukottai with 100 seats each for the academic session of 2021-2022.

These two dental colleges, if permitted, will increase the number of dental seats in Tamil Nadu by 200.
The proposed dental colleges will assist the government as well, as, the government is of the view that training more dentists and establishing facilities will help the government take tertiary dental care to people in rural areas.
Besides, it will also grow willingness among students in pursuing dentistry as many dental seats are reportedly found to be lying vacant in the past.
Also Read: Two Dental Colleges Get Permission To Start BDS Course With 100 Seats Each
A recent media report by the Times of India, in 2017-2018 academic sessions, at least 265 seats in the self-financing colleges were vacant. The number increased to 392 in the following year. After the completion of three rounds of counseling in June 2020, the numbers of vacant seats in the government dental colleges were more than a thousand. Even after getting an extension of three days by the State Selection Committee (SSC) 417 of 1,070 government seats and 640 of 690 management seats remained vacant.
To point out, several students who cleared NEET opted to retake tests in order to get admissions in government medical or dental colleges as the fee structure in self-financing dental colleges can go up to Rs 2.5 lakh compared to Rs 11,610 in Madras Dental College.
After considering the situation, some of the self-financing dental colleges agreed to convert their management quota seats into government quota in order to get more students for the course.
Until now, the Madras Dental College and Hospital in Chennai is the only dental college in the state. The college has an affiliation of Tamil Nadu Dr. MGR Medical University and 100 BDS seats.
J Radhakrishnan, while talking about the two new proposed dental colleges informed the daily, "We will add 200 more seats to the matrix if we get permission from the apex body".
Source : with inputs