Upgrade ESIC hospitals to AIIMS level: Madras HC order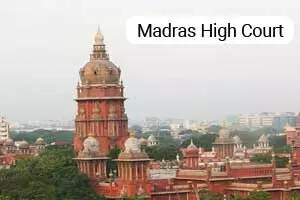 Tamil Nadu: Holding the provisions of the ESI Act, the Madras High Court has directed the Union Ministry of Labour and Employment raise standards of the Employees State Insurance Corporation (ESIC)-run medical colleges and hospitals in the state and bring them at par to premier All India Institute of Medical Sciences (AIIMS).
The court further suggested to the Ministry to get assistance from the Union Ministry of Health and Family Welfare to implement the changes necessary for the improvement of the infrastructure.
Addressing the fact that ESI Act can be applied to both aided as well as unaided educational institutions since it was socio-economic welfare-oriented legislation, the first all-women bench that included justices Pushpa Sathyanarayana, Anita Sumanth, and PT Asha made the suggestion.
The bench while expressing dissatisfaction over inadequacy in the infrastructure and also the shortage of staff, noted that since ESIC hospitals are run by the contributions of subscribers, medical facilities cannot be denied to them citing the dearth of staffs.
It was further observed that many of the subscribers often have to find other hospitals in order to seek specialist treatment and consultation which is adding to the expenses of the Corporation. Moreover, CT and MRI scan facilities are not available in many of the hospitals which will cause treating every patient problematic. The court instructed the authorities to immediately take steps so that the ESIC hospitals can achieve the standards the same as AIIMS.
Moreover, the unavailability of the necessary number of health workers should be addressed immediately and steps should be taken accordingly. Besides, 24-hour dispensaries should also be established by ESIC, the court added.
Taking the reference to Parliamentary panel which has already given recommendations for upgrading facilities in ESIC hospitals across the country, the bench in its 90 pages judgment held;
"It is mandatory on the part of the ESIC to achieve the said milestone without any delay."
Source : with inputs