After Karnataka, PG Medical Fees hiked in Telangana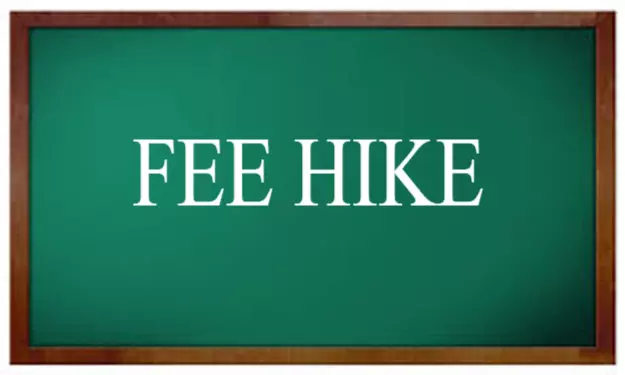 Hyderabad: After Karnataka, the state of Telangana has rocketed its fee structure of PG medical courses from self-financing medical colleges this academic year.

The order to this effect has been issued by the state Health Department.
The fee structure has been fixed based on the recommendations of the Telangana Admissions and Fee Regulatory Committee (TAFRC) and it will be applicable to all private unaided non-minority and minority PG medical as well as professional institutes in the state, as per the Government Order (GO).
Read Also: Telangana Likely To See MBBS, BDS Fee Hike For 2020-23: Report
The fee for Convenor Quota (A Category) seats for clinical degree and Diploma courses; will be ranging between Rs 7 lakh to Rs 7.5 lakh. For Management Quota (B Category), the fee will be around Rs 23 to Rs 24 lakh and fees for NRI Quota (C Category) will be three times the category B, according to Hans India. For dental courses, the highest fee was fixed at Rs 6 lakh per annum.
Apart from raising the fee, the state has also directed the medical colleges to seek a bank guarantee.
"The managements' of the institutions may seek bank guarantee for tuition fee chargeable for the next academic year," reads the GO, adds TOI.
This step by the fee regulatory authority has apparently caused a setback to the PG medical students, who have now come up against the decision calling it "anti-student" and mulling to take this issue to court.
The members of the Telangana Junior Doctors Association (TJUDA) criticised the state for doubling fee and alleged that the government of Telangana is favouring private medical colleges which is going to take away medical education from the middle class.
Speaking to TOI on the state's decision to allow institutes to seek bank guarantee, the association questioned how middle-class people will be able to show Rs 14 lakh balance as a guarantee after paying Rs 7 lakh as first-year tuition fee.
Meanwhile, Healthcare Reforms Doctors Association (HRDA) stated that the fee hike was exorbitant and it will contemplate challenging it in court by taking legal opinion.
On the other side, members of the Private Medical Colleges Association stated that the fee structure announced now was the same that was decided in 2017 but was not implemented due to legal hassles.
Telangana has over 1,400 PG medical seats of which nearly half of them are in self-financing institutes.
Medical Dialogues has recently reported about a similar situation due to fee hike in the state of Karnataka. The move had not gone well with the parents and PG aspirants as recently the Karnataka government had released an order directing all the private schools not to hike the school fees for this year citing the lockdown against COVID-19.
Read Also: Karnataka Private Medical Colleges To Hike PG Medical Fee By 15 Percent; MBBS To Be Decided
Source : with inputs