Degree scam: Delhi-based consultant found supplying fake MBBS certificate, 100 doctors under scanner in Hyderabad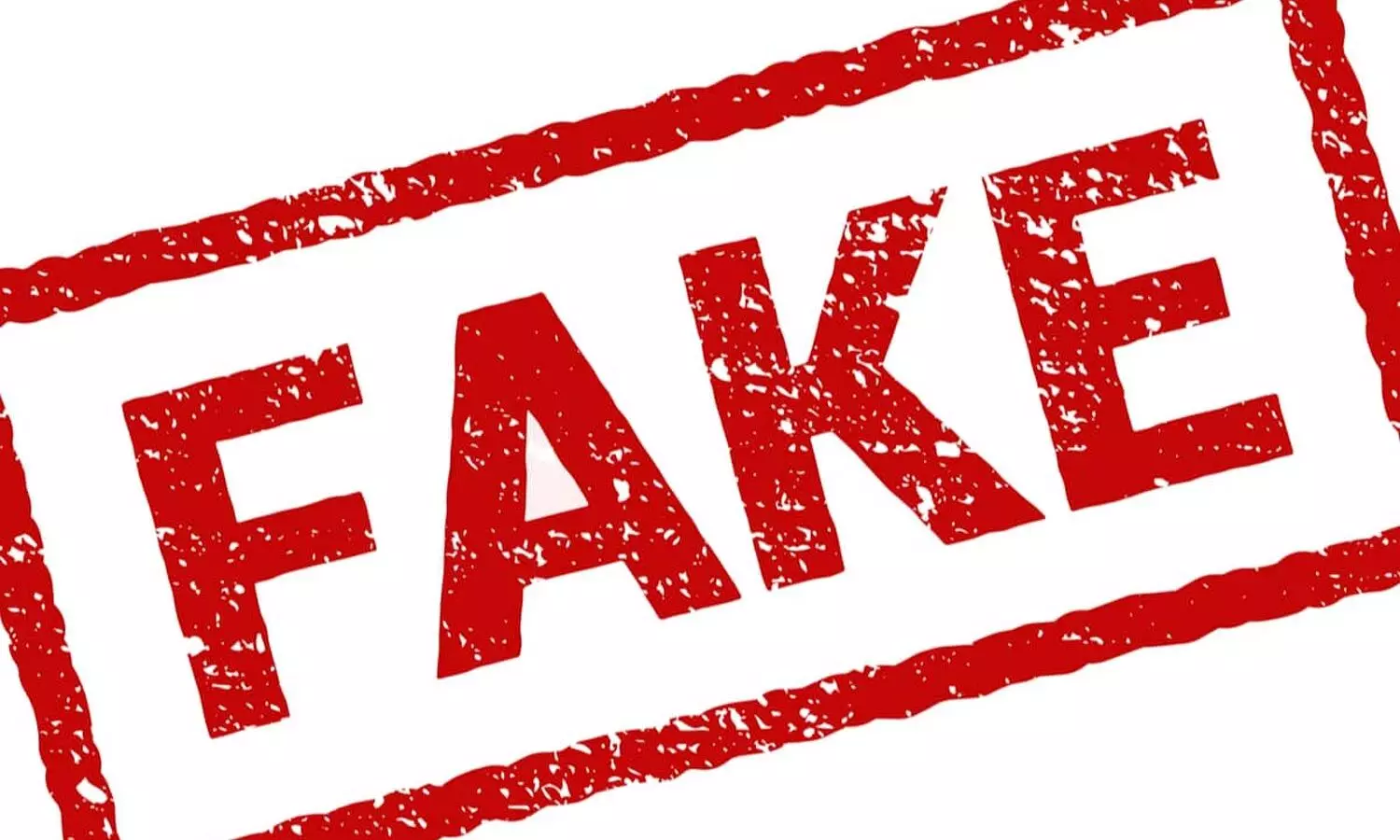 Hyderabad: A hundred doctors practicing in Hyderabad and adjoining districts have recently fallen under the scanner of State health officials after a fake MBBS certificate racket was unearthed.

As per a recent media report in Times of India, a Delhi-based education consultant was found to have supplied fake MBBS certificates. Investigators further found that miscreants had fabricated bogus certificates of different institutions by illegally printing and selling them to prospective customers.
It further came to light that the consultant, Sunil, facilitated in supplying fake MBBS certificates to YS Teja, who cheated even the Rachakonda police and provided them with a consultation during the pandemic. Sunil also supplied a certificate to one Ram Reddy, a resident of Shabad, from a university in Chhattisgarh.
Soon, a departmental probe was ordered by health department officials regarding the fake certificate scam associated with 100 doctors practicing in Hyderabad or nearby districts.
Read also: Delhi: Suspended Doctor Faces Heat For Allegedly Issuing Fake Certificates To Convicts
Times of India reports that after nabbing Sunil, it came to the fore that he had previously supplied such fake certificates to many other people. Ram Reddy was one such customer who started a hospital as well. Police, however, shut down the hospital a month ago.
The accused used to reportedly fabricate fake certificates of different institutions by illegally printing them. The candidates would buy such certificates by paying money. However, typically, they did not get any enrolment in the Universities.
An investigation by Hyderabad police revealed that one M Srinu Naik bought an M Tech certificate from CMJ University. A broker named Srinivas Reddy of Nalgonda provided him with the certificate in exchange for Rs 2 lakh. Naik had been enrolled at the institute as well.
Similarly, agents were reportedly selling fake graduation certificates in exchange for Rs 1 lakh.
Commenting on the matter, Medipally inspector B Anji Reddy told TOI, "Teja and the Shabad resident came in contact with Sunil after they googled for consultants who can help them get a fake certificate. Teja paid Rs 40,000 as advance and a photocopy of a fake MBBS certificate was created on his name and sent on the condition that he will be given the actual fake certificate if he pays the remaining Rs 2 lakh."
Chhattisgarh Medical University confirmed to police that the certificates produced by Teja in the name of their University were not original.
Hyderabad deputy commissioner of Police, Radhakishan Rao informed the daily that most of the certificates were bought from other states like Bihar, Karnataka, Uttar Pradesh, Chhattisgarh, and Maharashtra.
He further added, "We found the accused who seek fake certificates prefer to get them from other states since they presume verification of such certificates will be difficult for an employer."
Read also: CPS Certificate Scam: Medical Council Suspends License Of 14 More Specialists; Asks Govt To Take Over
Source : with inputs