MBBS student killed in car accident, driver remanded for drunk driving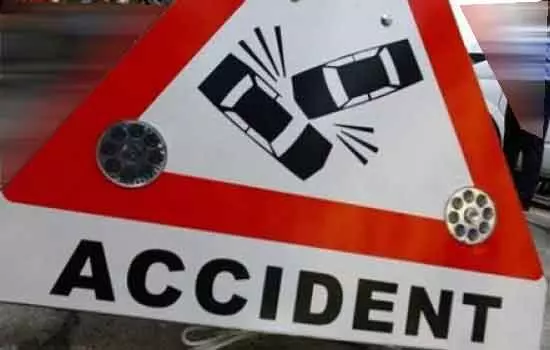 Hyderabad: In an unfortunate case of rash driving, a young MBBS student died after the car she was traveling in, crashed into a tree at Gachibowli in Hyderabad.

As per various media accounts, the driver was allegedly intoxicated, who lost control of the steering wheel and the car rammed into the tree, killing the co-passenger while the driver himself got seriously injured.
According to the police the victim has been identified as a 20-year-old MBBS student who was pursuing her third year of MBBS course in Georgia and she was a resident of Mathuranagar in the city.

The driver on the other hand has been identified as a second-year degree student who was accompanying the medico and was her close friend as well. According to
Hans India
, the duo was traveling in a car when the accident took place on Sunday night near Gate 2 of Hyderabad Central University.
The medico had left her house at around 4 p.m. on Sunday and also informed her mother that she was going to meet one of her friends. They were traveling Lingampally from Banjara Hills when the unfortunate accident took place.

However, police found that the student accompanying the medico was driving the car and he seemed to be in an intoxicated condition. He seemed to have lost control of the car which resulted in the collision.
R Srinivas, SHO, Gachibowli told
Telangana Today
that "Around 1.20 am, the student, who was driving the car, lost control of it and the car crashed into a tree near Gachibowli. He was in an inebriated condition and was driving quite fast."
Both the victims were noticed by the passerby who then rushed them to the hospital and also informed the police. The medico was also immediately rushed to a nearby private hospital but she succumbed to her injuries while undergoing treatment.
The bereaved mother of the victim has lodged a complaint against the accused student who was driving the car in an intoxicated condition that day. The student has been arrested under the charges of drunk driving and he was produced before the court after which he was remanded in judicial custody.
Source : with inputs