PG Exams: Final year medico of Telangana Medical College caught cheating using Hi-Tech gadgets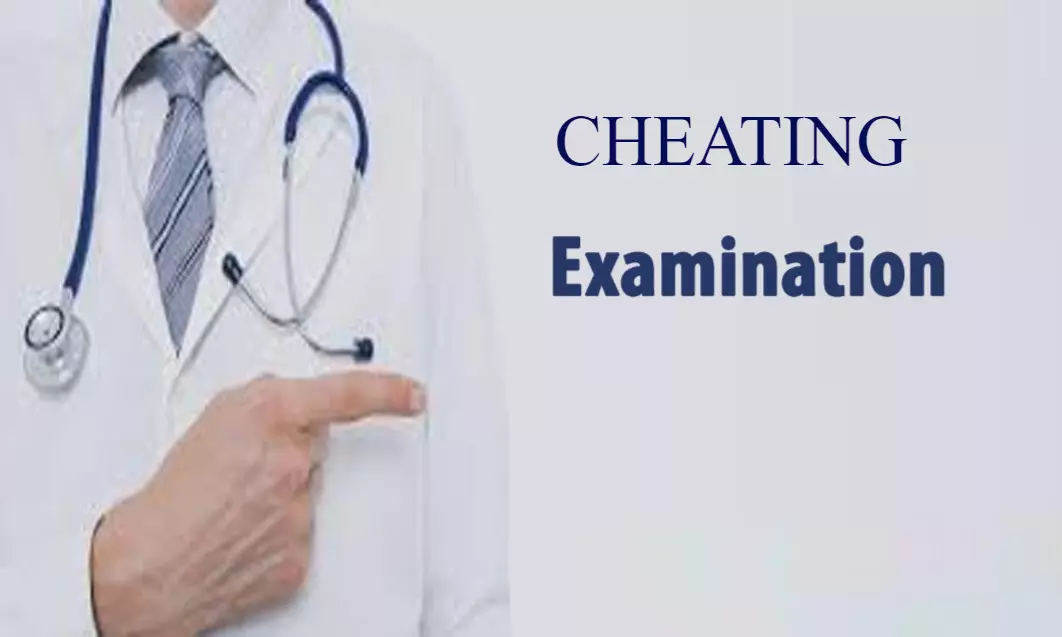 Warangal: A final year medical student pursuing post-graduation (MD) from Kakatiya Medical College, Warangal, has recently been barred after he was allegedly caught cheating during his PG exams using hi-tech devices including Bluetooth earpiece along with a portable voice receiver.
The student was appearing for his supplementary exams when he was found to be allegedly cheating by the authorities. Thereafter, the Authorities disqualified him from writing further examination.

As per a recent media report by
The New Indian Express,
the principal of the institute, Dr. S Sandhya confirmed when the medico was writing his exams, the invigilators suspected malpractice after finding him behaving in a different way. After that, a Bluetooth earpiece along with a portable voice receiver was recovered from the medico which he was hiding in his pants.
Officials informed the technological devices were used for cheating. The answers were allegedly being delivered to him by another person who was sitting in a car that was parked near the college's auditorium.

Dr. Sandhya stated that a report regarding the whole incident has been delivered to the university officials accordingly and as a consequence of his actions, the student has been disqualified from writing the exam. She also confirmed that authorities are still investigating the case and authorities will take necessary actions soon.
This kind of offence can lead to legal punishment under Sections 467 (Forgery of valuable security), 420 (cheating and dishonesty) of IPC, and section 66 of the Information Technology Act.
Previously Medical Dialogues reported that almost one month ago a similar incident happened where medicos cheated in the exam using hi-tech gadgets. Ten final year MBBS students including a female student were caught cheating during their examinations. They purportedly were using high-tech gadgets including micro-sized Bluetooth earphones. These devices were working as two-way telecommunication devices and medicos were being dictated all the answers to the questions by their associates present outside the examination hall.
Source : with inputs