Unauthorized absence: Telangana DME terminates service of 27 doctors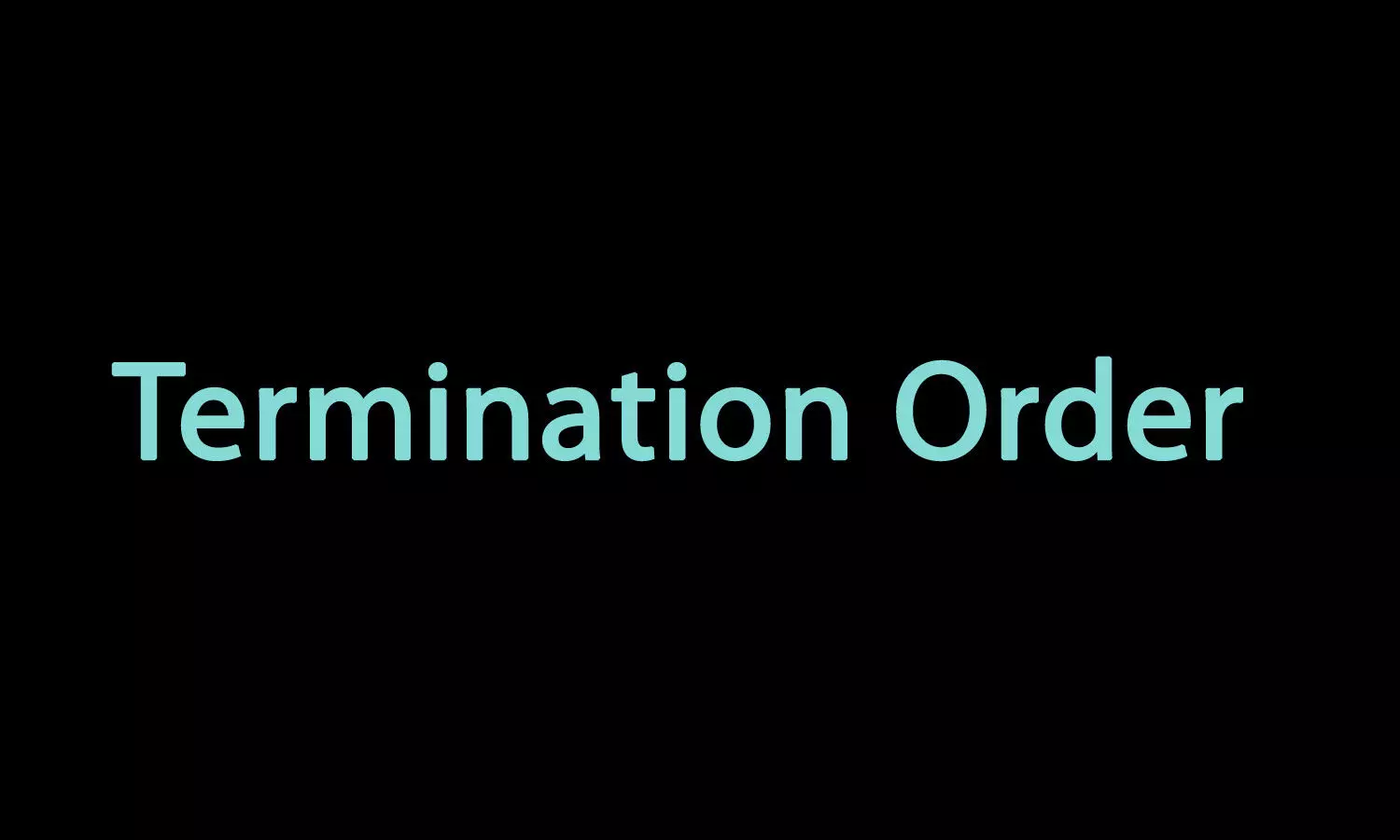 Hyderabad: Following the show-cause notices demanding the reason for the long unauthorized absence of Doctors belonging to institutions under the control of the Director of Medical Education (DME), Telangana, the authority, through a recent order, has terminated them from service.

The doctors receiving the termination order had been doctors and assistant professors of Osmania Medical College, Gandhi Hospital, Osmania General Hospital, Institute of Mental Health Hyderabad, Rajiv Gandhi Institute of Medical Sciences (RIMS), Adilabad, and Niloufer hospital among others. The doctors belonged to various departments including Neurology, Gastroenterology, Pulmonology, Obstetrics and Gynaecology, Paediatric surgery, and others.
The order by DME, dated 06.02.2021, reads, "It was brought to the notice of the director of medical education that the following doctors are on unauthorized absence in various institutions and for the doctors whose services have not been regularized are liable for termination under Rule 10 (e) of Telangana State and Subordinate Service Rules, 1996. Hence, the services of the Doctors Mentioned below are herewith terminated with immediate effect."
The Times of India has reported that many of these doctors after pulling such vanishing act had been gone to foreign destinations, including Dubai and some had been working there as well. The termination order by the Government has come after waiting for nearly two years, in accordance with the protocol, an official informed TOI.
While commenting on the matter, a top official of the health department told TOI, "While most of those terminated have been absent from work for months, some have even been missing for years without leaving any word about their whereabouts."
Mentioning the impact of the absence of such doctors the superintendent of one of the hospitals with missing doctors informed TOI, "Their absence not only affected the day to day functioning of our institution, it blocked seats and we could not recruit staff for these posts. Blocking of crucial seats like that of anaesthesia, anatomy, etc, has a huge impact on medical services as well as medical education."
He further added, "However, it is essential to wait for the mandatory period (of unauthorized absence from duty) in government services, as these doctors can go to court. So, they could not be terminated immediately."
As per the recent media report by The Hindu, with the absence of these doctors from their posts for a long time, the posts had been technically not vacant while the hospitals and institutions had been suffering from the lack of doctors and professors. The report by the daily further added that the vacant posts would be filled in the upcoming recruitment drive.
Dr K Ramesh Reddy, the Director of Medical Education of the State had informed The Hindu that altogether almost 90 doctors had been under the radar. He further mentioned that the doctors didn't receive their salaries during the period of their absence.
To view the original order by the Director of Medical Education, click on the link below.
Source : with inputs