Meagre Rs 250 per day Stipend: Priyanka Gandhi demands higher pay for MBBS interns in UP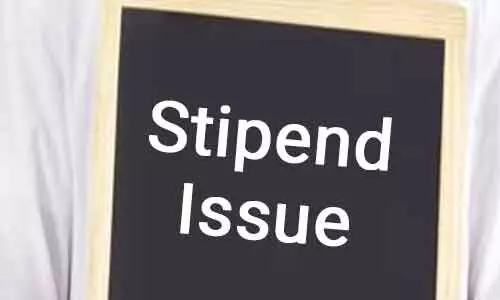 New Delh: The issue of the low stipend paid of MBBS interns working was recently raised by the Congress General Secretary Priyanka Gandhi in a tweet, where she asked the UP Chief Minister to look into thier issue and increase their pay
Taking to twitter, she re-tweeted the appeal of United Resident Doctors Association (UP), where the resident doctors body pointed out the intern doctors in the state get the least stipend amoungst all the states that is Rs 250 per day which is also less than the wage of a daily wage labourer.
"Intern MBBS doctors in UP are performing their duty in this crisis with all sincerity. Their lives are also in danger. And they get only Rs 250 per day. Chief Minister Yogi Aditynathji, their salary is very low. In my understanding, it is your duty to increase the salary of intern doctors at this time of crisis," Priyanka Gandhi, who is also the party in-charge for eastern Uttar Pradesh, said in a tweet.

यूपी में MBBS इंटर्न डॉक्टर्स पूरे जी-जान से इस संकट में ड्यूटी कर रहे हैं। उनका जीवन भी संकट में रहता है। लेकिन उनको दिन का केवल 250 रू मिलता है।

मुख्यमंत्री @myogiaditynath जी ये मानदेय बेहद कम है। मेरी समझ में, इस संकट के समय में इंटर्न डाक्टर्स का मानदेय बढ़ाना आपका फर्ज है pic.twitter.com/7uo96JTLUG

— Priyanka Gandhi Vadra (@priyankagandhi) April 27, 2020
Medical Dialogues had earlier reported that a similar issue was raised in the state of Punjab a few days ago, where the MBBS interns pointed out that they were getting paid Rs 300 per day or Rs 9000 per month. Responding to the request the Punjab CM announced a stipend hike for them from Rs 9000 per month to Rs 15,000 per month.

Read also: Stipend for MBBS interns increased for Rs 9000 to Rs 15,000 per month: Captain Amarinder