Probe ordered against 2 private medical colleges for alleged gross medical negligence, organ trafficking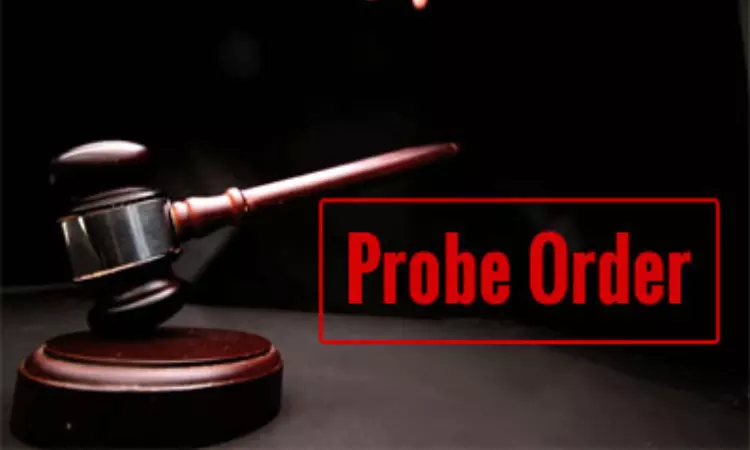 Lucknow: Taking strict cognizance of alleged trafficking of human organs and gross medical negligence in treating patients, the Yogi Adityanath government has ordered a probe against two private medical colleges.

The order came following a complaint filed with the Chief Minister's Office by a patient's brother. As per the complaint, on September 11, a 28-year-old patient, Adarsh Kamal Pandey was admitted to Integral Medical College after he got tested positive for Covid-19. Three days later, the patient sent a message on WhatsApp to his sister, informing her about the hospital's suspicious activities.
He informed her about the possibility of removing the organs of the patients. He also wanted to become a government witness in this case. When the hospital came to know about his conversation, he was shifted from the general ward to the ICU.
On September 22, Adarsh panicked and requested his sister to stay away from the hospital and said that her life could also be in danger. Thereafter, his family requested the concerned officers to get him shifted from the hospital at around 12 AM. He was referred to Era Medical College. As per the complaint, Integral College staff had already talked to the staff at Era Medical college.
The family alleged that the doctors at Era Medical College conspired against him and ensured his health condition got worse. On September 26, the hospital staff reportedly informed the family that Adarsh is doing well, but after 15 minutes, they called again and informed that Adarsh had died. As per opindia report, the family has alleged that the hospital staff had killed Adarsh under a conspiracy.
Also Read:Kerala: Organ transplant racket in non-approved hospitals busted, probe on

The victim's family wrote a letter to BJP MP Kaushal Kishore informing him about the case, who in turn had written a letter to the police commissioner to investigate the case. Law minister Brijesh Pathak also wrote a letter to the CM Yogi and informed him about the case. A probe has been ordered by the CM. The family of the victim has claimed that they have evidence to prove their stand.
Meanwhile, M.M.A. Faridi, principal of the Era Medical College, told IANS, "The college has been giving the best services to patients. In this case, all documents related to the treatment given to the patient were provided to the chief medical officer (CMO). If there is another probe, we will cooperate fully."

The complainant said that she was never called for her statement in the probe conducted by the CMO. The hospital has also not returned her brother's two cell phones which may have some crucial evidence, she alleged.
Source : with agency inputs