Rs 300, 500 per day not sufficient: IMA demands full protection, high stipend for MBBS interns, final year medicos on COVID duty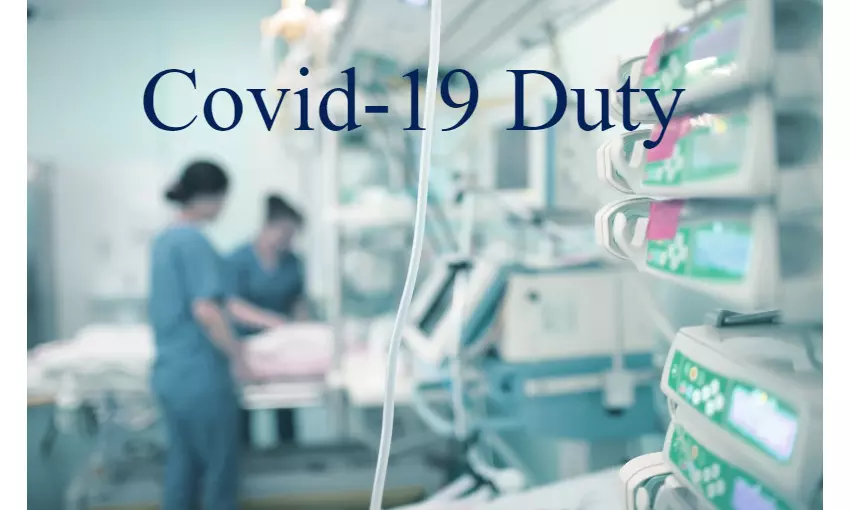 Aligarh: The Indian Medical Association Medical Students network, (IMA MSN) Uttar Pradesh chapter has recently submitted a letter to the state chief minister demanding full protection and stipend for interns and final year medicos who will be deployed in COVID duties in either government or private hospitals.
The association has expressed its utter disappointment over the fact that intern doctors and final-year medical students serving COVID duties are only getting Rs 500 and Rs 300 per day which is in no way sufficient for the person who is doing COVID duty putting his life on the line.
The association has also requested that stipend should be provided equally to both Government and private medical colleges and hospitals on time. In a recent press release, the association has demanded insurance for the healthcare workers and stated, "We request you to provide insurance of Rs. 50 lakhs to our COVID duty posted doctor and COVID-Martyrs (Post-interns, Interns and Final year Medical Students) as promised under the letter of MOHFW dated 26th April 2021 which mentions Insurance Scheme for health workers fighting COVID 19."

IMA MSN, UP has requested the authorities to provide them with the best protective measures, gloves, proper masks, Personal Protective Equipment (PPE), and quarantine centres if required by them so that they can work more efficiently and also not overburden them with duties. Isolation and quarantine facilities should be proper for both government and private hospital frontline workers. If they get infected during duty, they should get the proper treatment facilities, demanded the association.
Stating that even amidst the second wave of the pandemic, the medical final year students and interns have been called to volunteer and serve the country, the association said that the intern doctors are not denying their duties, they know that their country needs more medical staff and frontline workers on the field to handle the patients of covid-19; however, since they have been working in order to contain the pandemic, their own health should also be given due importance and the authority should take responsibility for that.
Commenting on the issue, state convener of IMA MSN Dr. Lakhan Prakash Gupta told Medical Dialogues, " This is really disappointing that despite all our reports and constant work amidst the risk of contamination during the pandemic, the incentive which will be given to the final year medical students and interns serving COVID duties will be even less than that given to sanitation staff. This is not logical and in no way justified. Hence, we have urged the authorities to look into the matter and take the necessary steps to resolve the stipend issue. We demand that a sufficient amount of stipend must be given to the intern doctors of both Government and private medical colleges on a compulsory basis."