43 percent of medical officers posts vacant in Uttarakhand, reveals RTI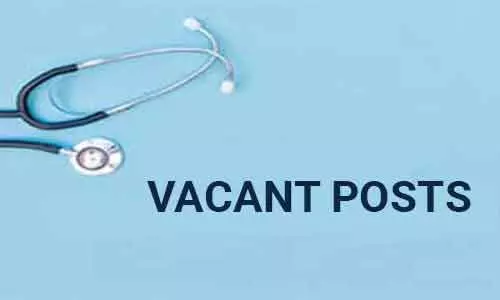 Dehradun: An RTI (Right To Information) response revealed a grim picture of the healthcare system in Uttarakhand as out of 2,735 positions of medical officers, only 1,560 positions are currently filled. This means more than 43 percent of posts of medical officers in the State vacant.

Based on a query put forth by a Kashipur-based RTI activist, Nadimuddin, the State Health Department has submitted the data till February 1, 2021.

As per the latest media report by New Indian Express, prior to this, a response to an RTI query revealed that 573 doctors were relieved of their services between January 2018 to August 2020 due to their 'absence' from reporting on duty. It was also revealed that a total number of 537 doctors had left the job in the last 10 years.

It further revealed that 116 doctors were registered as absent due to the fact that they hadn't reported for duty for many months.
Considering the situation, Chief Minister Trivendra Singh Rawat in July last year had made announcements that the Government would soon appoint 763 doctors to fill in the vacant posts, reports the daily.
However, the recent RTI reply has put the situation under question yet again. While commenting on the matter, the RTI activist Nadimuddin told the daily, "This reveals a grim picture as Covid 19 pandemic is still raging while the vaccination program is being implemented in the state."
However, the officials from the State Health Department have argued that the recent RTI reply has revealed data till February 1, 2021. They have further claimed that in the last few months the Government has recruited 492 doctors on a contract basis to deal with the vacant positions in the State Health Department.
Also Read: Maha: Fifty percent vacant seats in DMER, Health Dept to be filled under mega recruitment drive
Source : with inputs