9 MS General Surgery seats of Uttrakhand Medical College in jeopardy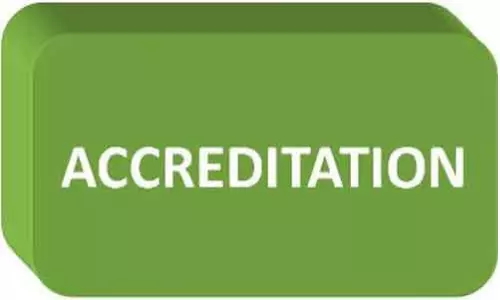 Dehradun: Much to the dilemma of authorities at the Susheela Tiwari Medical College in Haldwani (GMC Haldwani), the institute's accreditation of the MS general surgery has been put on hold after the Medical Council of India (now National Medical commission) found several academic shortcomings at the medical college.

According to a recent report by the Times of India, the team from the erstwhile MCI, which had conducted the inspection at the medical college in June this year, raised several objections on the unavailability of sanctioned academic staff and issues related to academic papers of the medical college.
The Susheela Tiwari Medical College is the only government medical college in the state which offers PG medical courses in Surgery. The apex medical regulator had already cancelled the institute's accreditation for radiology and biochemistry departments last year due to a lack of teaching staff.
Now with the regulator holding back the accreditation of the MS general surgery, the institute has been left in a lurch once again.
Read Also: Permitted Versus Recognised Seats: Uttarakhand HC gives relief to GMC Haldwani
During the inspection done at the medical college in June, the MCI team had submitted its report in which it clearly stated that there is a shortage of three assistant professors and three senior residents in the department.
Informing about the report, certain sources told TOI, "Also, no faculty member provided any information related to the academic publications at the time of inspection. In view of this, the MCI refused recognition for the nine seats of PG of General Surgery for the next session."
The medical college has been reported with a shortage of 13 associate professors for departments like forensic medicine, community medicine, dermatology, radiology, psychiatry, general surgery, orthopedics, obstetrics and gynecology, nephrology, cardiology, urology and anesthesiology.
Given the said deficiencies on part of the medical college administration, the medical regulator has held back the accreditation of nine seats in the MS general surgery programme and has now warned the medical college to remove the shortcomings in a month's time, "otherwise the affiliation will not be given for the next academic session".
Commenting on the matter and MCI report, Dr CP Bhaisora, Principal of Susheela Tiwari Medical College, stated to the TOI, "We will get the affiliation for nine seats. We have already started the hiring process and other issues are also being sorted out."
Source : with inputs