Controversy: Disabled Doctors Oppose AIIMS Rishikesh Diktat To 'Perform Duty Or Retire'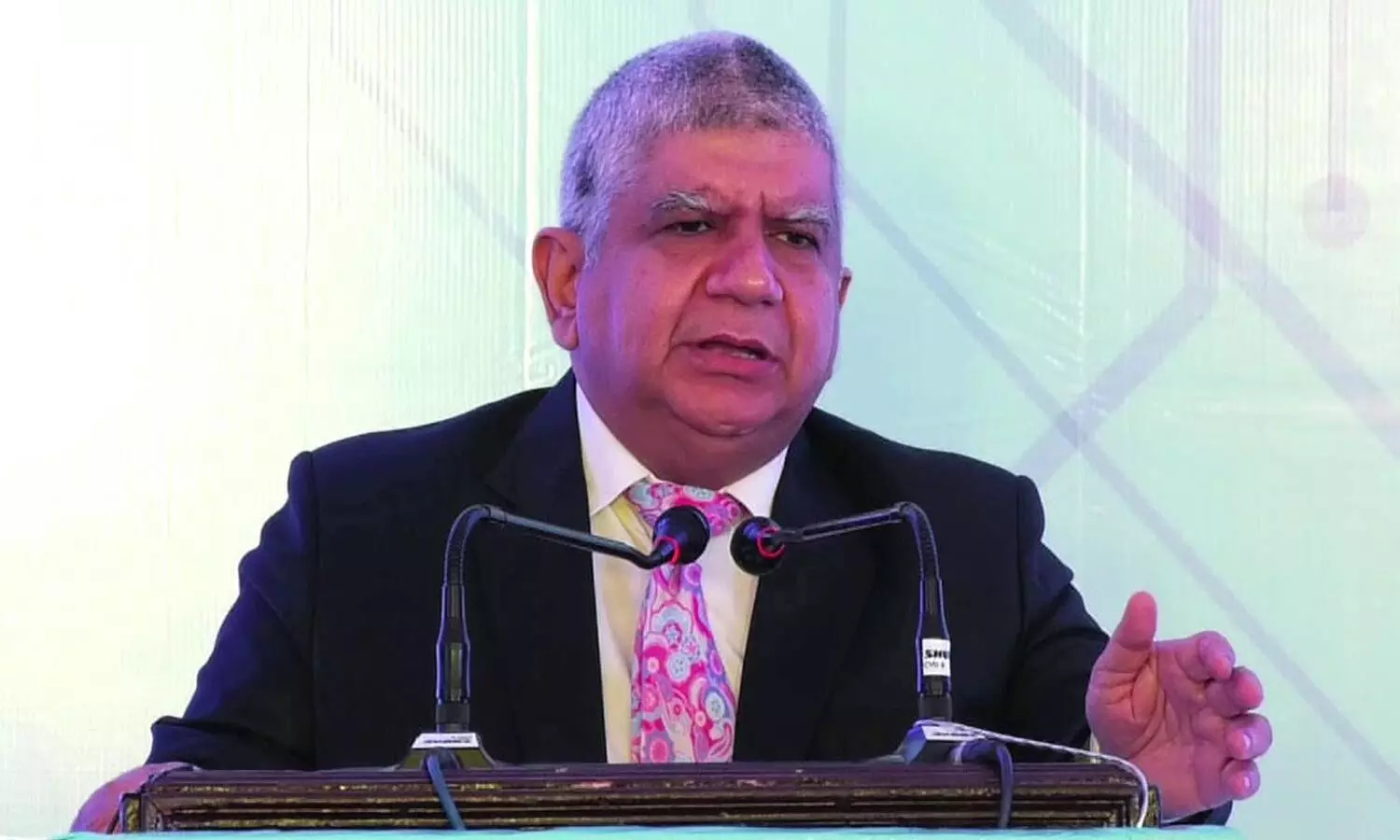 Dr Satendra Singh, founder, Doctors with Disabilities, called the circular "unfair, discriminatory and unlawful." \
Rishikesh - Disabled doctors have alleged that All India Institute of Medical Sciences (AIIMS), Rishikesh has adopted "unlawful and discriminatory" means to "coerce" them to join the work in the hospital.
They argue that since they are vulnerable to infectious diseases like COVID-19, they should not be threatened to come to work.
Read Also: 13 healthcare workers test COVID-19 positive at Safdarjung Hospital in last 2 months
On the other hand, Professor Ravi Kant, Director, AIIMS (Rishikesh) says that he is concerned about all his employees but he wants them to work according to their capacity and strength.

It started on April 30 when Professor Kant emailed a circular, dated April 9, to all his employees that read, "Any employee (including faculty), if unable to perform duties, due to physical or mental disability, which interferes with the efficient discharge of duties, will be compulsory retired, as per CCS rules."
A day later, on May 1, two organizations -- National Platform for the Rights of the Disabled (NPRD) and Doctors with Disabilities: Agents of Change -- addressed a letter to the Union Health Minister, Dr Harsh Vardhan, and demanded immediate withdrawal of the circular.
Dr Satendra Singh, founder, Doctors with Disabilities, called the circular "unfair, discriminatory and unlawful."
The very next day, on May 2, Professor Kant clarified, "Physically Handicapped Category (PH) (Divyangjan) are NOT included in above, as they are governed by a different rule of Govt of India".
Now, Dr Singh says that this clarification is also unlawful as it gives protection to only those doctors who were recruited under disability quota and not those who acquired disability while serving duty.
Pointing out lacunas in Professor Kant's circular, many disabled doctors also argue that the law of the land now recognises 21 disabling conditions and they are not limited to physical disability alone.
The law says that if a person acquires a disability during the service, the government cannot dispense him with the service or reduce his rank.
It further gives protection to a disabled employee from superannuation as it says that such an employee may be kept on a supernumerary post until a suitable post is available for him.
When contacted, Professor Kant said, "I will take care of all the disabled doctors irrespective of any category." He said that he had to issue this circular because doctors were faking illness and taking leaves.
"350 health care workers from all categories had applied for leaves due to various health issues.
Now everyone is back to work after the circular," he said.
He also said that he is not in favour of relieving anyone from duty. "An employee, whether disabled or non-disabled, has to work according to his or her ability or assigned work. If they can't do anything, they should opt for rehabilitation," he said.
Interestingly, the Department of Personnel and Training had issued an official memorandum on March 27, 2020, in which it said that employees with disabilities including those in essential services are to be exempted during COVID-19.
Objecting to Professor Kant's clarification, Dr Singh has sent another letter to the health ministry.
He says that under conditions of the pandemic, employees, faculty and others in the institute would have expected that the Director would bring to their notice the guidelines issued by various ministries and also the DoPT.
"Contrary to this, he has come up with an order which amounts to nothing short of a threat to employees.
The threat continues, as the order has not been withdrawn and continues to remain in force, hanging like a Damocles sword over their heads," Dr Singh says in his letter addressed to Health Minister.
He also alleged in the letter that it displays the Director's continued intransigent attitude.
"He has the gumption of publicly exhibiting his total disdain for the disabled, one of the most marginalized sections of our society, as also his total disregard and contempt for laws passed by the Indian Parliament, that attempts to bestow rights and dignity for the disabled," Dr Singh writes in his letter.
Read Also: COVID-19: Tripura doctor develops PPE face shield costing only Rs 40
Source : PTI