WB: Retired physician robbed of over Rs 1.35 lakh worth cash, gold; wife injured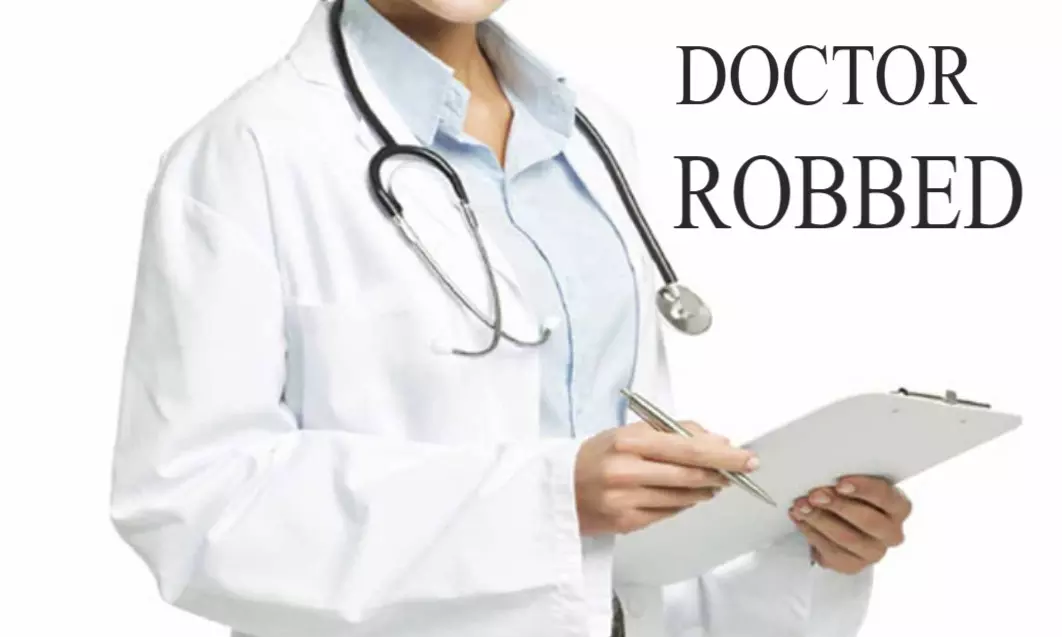 Durgapur: A Durgapur based retired general physician got robbed recently by three youths disguising as patients who entered into his home one evening and fled away with cash and ornaments. The doctor's wife was hit by the miscreants during the robbery and has sustained injuries.
According to a recent media report, the doctor was a 72-year-old retired physician who used to work for Durgapur Steel Plant Hospital. The robbers were using mandatory masks as part of the COVID-19 protection measures and they approached the doctor and knocked on his door.
While explaining that one of them was suffering from fever and no doctor was ready to treat them due to the pandemic, one of them pushed the doctor and barged into the room. While pushing him against the wall, they threatened him with the knife.
ALSO READ: Doctor attacked by mob with rods, sharp weapons; 2 arrested

When his wife came to help him from the other room, the miscreant hit her forehead with a knife. While holding one knife on her throat, the robbers threatened them. The robbers took away 35000 cash with gold ornaments and valuables which cost at least rupees 1lakh. The total activity of the culprits took place within 15 minutes in total after which they escaped. The wife of the doctor received an injury in her forehead and neck and was rushed to Durgapur Steel Plant Hospital where she received two stitches. After returning from the hospital the doctor immediately informed the police. The doctor told
Telegraph
that "My wife is still in pain and having difficulty in talking because of the injury."
The investigation is still going on regarding the whole robbery and the police have already collected the CCTV footage to secure some information from them regarding the culprits. One of the police officers told TT that "The criminals might have come on foot or a two-wheeler that they had kept away from the house. We are examining the CCTV footage,"
Amidst the pandemic, such a robbery in the Bengal Ambuja Township is barely 300m from a police outpost, has shocked the locals. The police speculated, "The goons took advantage of the deserted locality because the lockdown is in force in the town."
Though no arrest has been made yet, the police are still trying to nab the culprits.
Source : with inputs