State policies deter doctors from reporting drug-endangered babies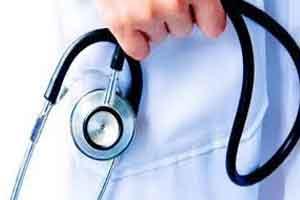 By Duff Wilson and John Shiffman

WASHINGTON - When Congress adopted the Keeping Children and Families Safe Act in 2003, the intent - spelled out in the law - was to ensure protection for drug-dependent newborns, not to punish mothers battling addiction.

But today, a referral to child protection services in some states can put a mother in legal peril - a reality that dissuades some doctors from reporting cases of newborns in drug withdrawal no matter what the federal provisions intended.

"If you're in a state where a report is made and social services are great, they're going to help this mom and get home health care, then that's great," said Renate Savich, chair of the American Academy of Pediatrics section on neonatal-perinatal medicine. "But if it's a punitive kind of state, what's the point? So I think some of us just say, 'Let's don't.'"

As a result, there's no uniform national approach to these cases that protects newborns and helps mothers care for them after they leave the hospital. The monitoring of mothers and what becomes of the children is haphazard at best, Reuters found.

"Now is the time to standardize the way we treat infants with Neonatal Abstinence Syndrome and mothers with opioid dependency," said Stephen Patrick, a neonatologist at Vanderbilt University and a leading researcher on the condition. "It's not just about how we treat them in the hospital - it's how we treat mothers and babies afterward."

Some family advocates, including the National Association of Perinatal Social Workers, also favour enforcing a single approach nationwide, consistent with steps spelled out in the federal provisions.

"I'm surrounded by people who would prefer it to be standardized," said Catherine Miller, a social worker and member of the association, whose members work with families through an infant's first year of life. "The whole intention of this (law) is to get early intervention and help for moms and babies so the families can be kept together."

But some women's rights groups say lawmakers have overreacted to the incidence of Neonatal Abstinence Syndrome at the expense of mothers, particularly in Alabama and Tennessee.

In those states, women can be prosecuted for using drugs during pregnancy that were not prescribed to them. In Alabama, an analysis this year by ProPublica and AL.com found that "at least 479 new and expecting mothers have been prosecuted across Alabama since 2006." In Tennessee, at least 41 women have been prosecuted since its law took effect in April 2014, according to an official state survey and an analysis by the advocacy group Just City in Memphis.

"Nationally, we are seeing a push to put a newborn or a foetus's needs above the mother, and I think that's wrong," said Allison Glass, director of Healthy & Free Tennessee, an advocacy group in Memphis. "This goes to some of the same issues related to controlling women's bodies and their reproductive choices."

PROBLEMS WITH CRIMINALIZING DRUG USE

The non-profit National Advocates for Pregnant Women says criminalising drug use during pregnancy gives expectant mothers an incentive to hide their addictions or avoid prenatal care. The group also questions whether child protection workers should have the authority to assess a woman's capability as a parent based on her drug use.

Cases of babies who die after being sent home with drug-dependent mothers are anomalous, the group says - the sort of sensational stories that stigmatize women who should get treatment, not disdain.

The group also points to a 2013 "open letter" to the media and policymakers about "alarmist and inaccurate reporting on prescription opioid use by pregnant women." It was signed by doctors and researchers from around the world.

This October, the advocacy group also expressed concern about a bill adopted unanimously by Congress and signed by President Obama on Nov. 25. The new law calls for research that might help prevent cases of Neonatal Abstinence Syndrome.

"While we commend the good intentions behind the bill, we believe it will in fact reinforce gender stereotypes and stigmatize drug use," the group wrote in an Oct. 22 letter to U.S. Senator Mitch McConnell, a Republican from Kentucky who sponsored the legislation.

Focussing on mothers who use drugs during pregnancy "unfairly and inaccurately" scapegoats women, the letter said. Instead, the advocacy group recommended that federal legislation zero in on "other and more culpable actors - such as pharmaceutical companies, over-prescribing medical professionals and states that fail to expand Medicaid to improve access to drug treatment."