Suicide attempt by KEM hospital resident due to stress and overwork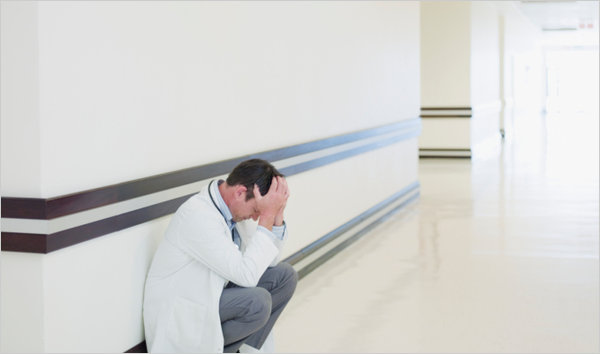 A resident doctor at KEM hospital attempted suicide by slitting his wrists twice last week citing frustration over long working hours and stress as a result, the reasons for the extreme step
Resident doctors and their eventual strikes due to long working duties, and assaults on doctors has been much talked about. But slowly situation seems to be getting out of hand, with case coming in of  an attempted suicide by a resident doctor in KEM hospital, barely 2 months after he has taken up his new duties and responsibilities. His purpose was clear for the suicide mission; he attempted to slit his wrists twice as he is frustrated over attending 25 patients in a day, and gets a sleep of only three hours every day.
A resident doctor (name not mentioned at the request of the family) at KEM hospital, 23, underwent treatment in the intensive care unit for four days and was discharged on Monday. The doctor had just recently joined KEM's orthopaedic department (
Mumbai Mirror)
.
As an immediate remedy to the unfortunate situation, the authorities have acceded to the fact that the resident doctors in government hospitals are indeed overburdened. This fact has been supported by some of doctor's fellow colleagues, who admit that the first year of residency can infact, take a toll on the health of the doctors. KEM officials are now reported to have begun an inquiry to assess the workload of resident doctors and identify measures to help them cope with the stress.
KEM acting dean Dr Anil Gwalani said, " In this doctor's case, it seems he had never worked in such an environment before. He may have found it difficult to cope with the stress away from his home and family. We suggested to the doctor's parents to take him home for some time. I have also asked the orthopaedic department to find out what went wrong."
Dr Sagar Mundada, president of the Maharashtra Resident Doctors' Association, said that according to the Supreme Court's guidelines, resident doctors should not be made to work for more than 48 hours in a week. "But most junior doctors end up working for around 100 hours a week. This affects their health and makes them vulnerable to infectious disease such as tuberculosis," Dr Mundada said.