Case of brachial plexus injury after surgery for Clavicle fracture: A report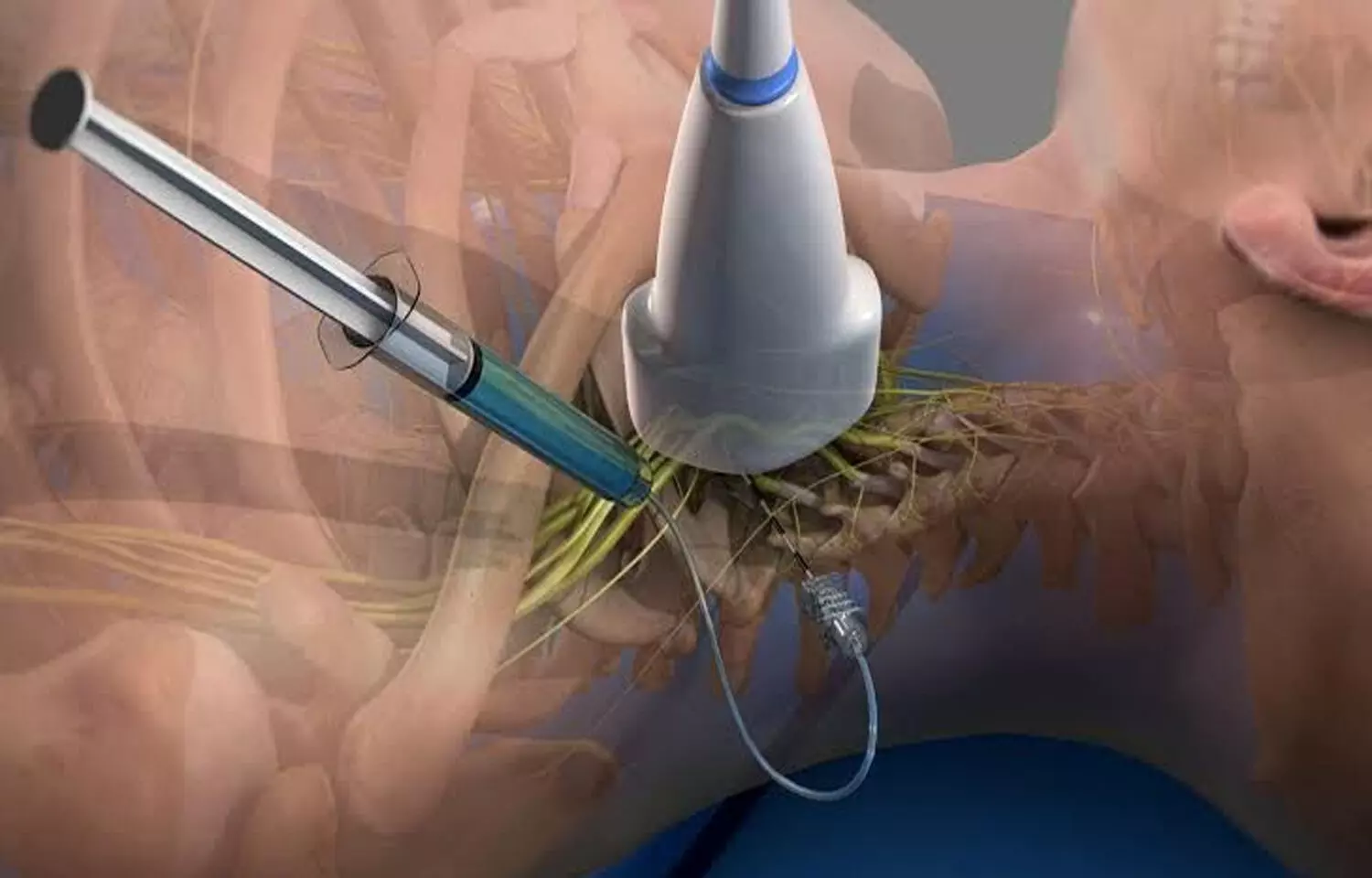 Dr Zhenyu Cao and team has reported a case of brachial plexus injury caused by Open reduction and internal fixation (ORIF) of a clavicle fracture. If not treated in time, the function of the brachial plexus is affected in such cases leading to upper limb dysfunction seriously affecting the patient's quality of life.
The incidence of Clavicle fractures is approximately 2.6 percent of all fractures. The peak incidence occurs in children and young adults.
The case study has been published in BMC surgery.
The objective of the case presentation was to emphasize that clavicle surgery was an important cause of brachial plexus injury so that care may be taken to prevent nerve injury.
The researchers presented a case study of a 34-year-old female patient was admitted to the hospital for 13 h due to the right shoulder movement restriction after a fall. Due to the significant displacement of the fracture, ORIF was used to treat the fracture. The surgery was a success. They stated anaesthesia effect subsided 12 h after the operation, the patient developed right brachial plexus injury symptoms, decreased right upper limb muscle strength, dysfunction, and hypoesthesia. Symptomatic treatments, such as nourishing nerve and electrical stimulation, were given immediately. Sixty days after the operation, the patient's brachial plexus injury symptoms disappeared, and the function of the right upper limb returned to the preoperative state.
The authors concluded that patients with clavicle fractures usually need to undergo a careful physical examination before surgery to determine whether symptoms of brachial plexus injury have occurred. Anaesthesia puncture requires ultrasound guidance to avoid direct damage to the brachial plexus. They also suggested "avoid unipolar electrosurgical units to prevent heat conduction from damaging nerves, and bipolar electrocoagulation should be used instead. If symptoms of brachial plexus injury occur after surgery, initial symptomatic treatment is drugs and functional exercise, and if necessary, perform surgical exploration.".
For further information:
Zhenyu Cao, Yufei Hou, Xiaochen Su, Menghao Teng, Wenchen Ji & Meng Li "Brachial plexus injury after clavicle fracture operation: a case report and literature review" BMC Surgery volume 21, Article number: 337 (2021).
Source : BMC surgery