Case of Hernia uteri inguinale in an 18 months old female reported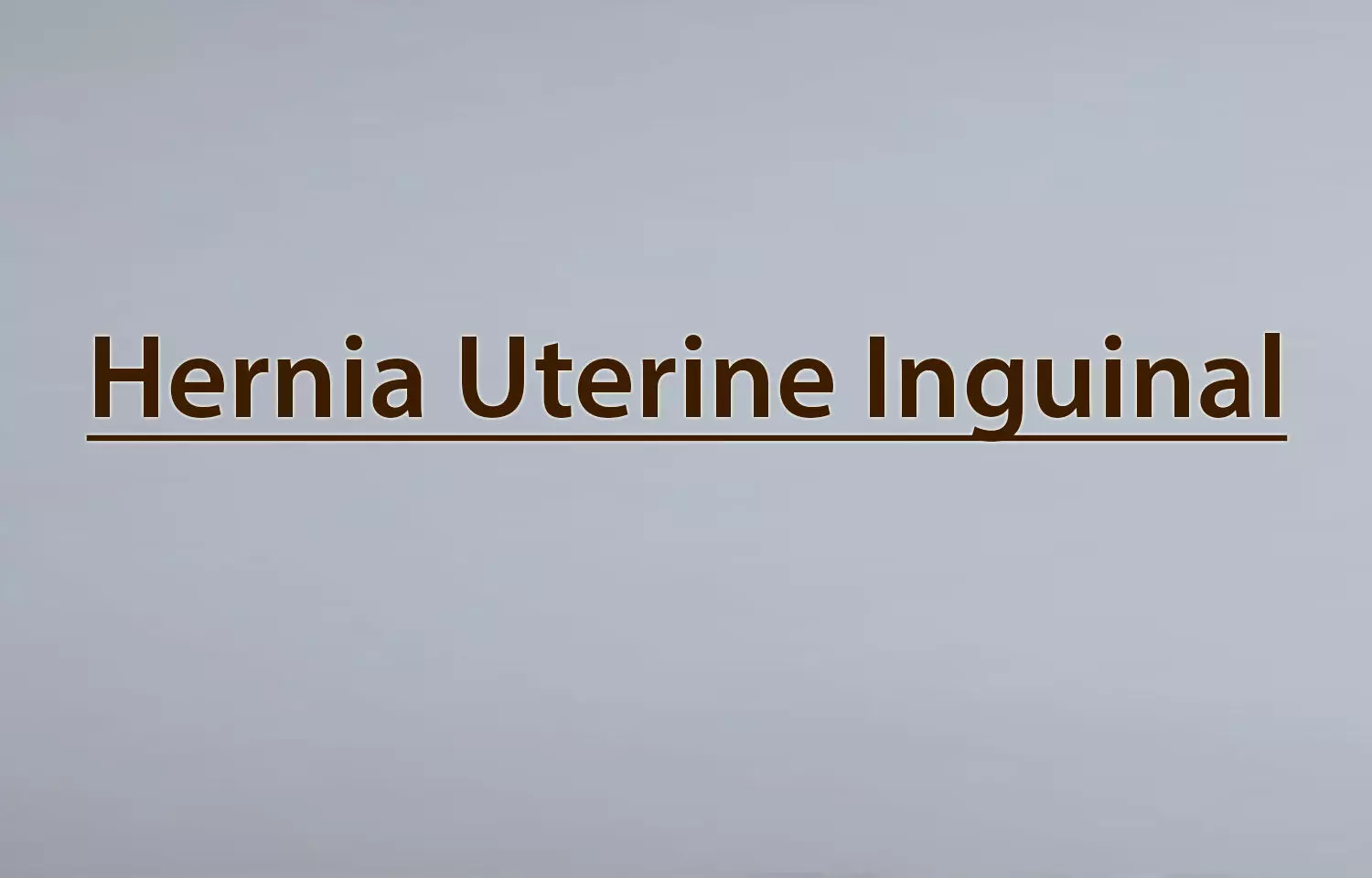 Dr Heba Taher at Pediatric Surgery Department, Cairo University, Egypt an colleagues have reported a rare case of Hernia uteri inguinale in an 18 months old female baby. The case has been published in the International Journal of Surgery Case Reports.

Inguinal hernia is the most frequent hernia of childhood. About 15–20% of females with inguinal hernias, the ovaries and/or the fallopian tubes may be contents of the herniation sac. However uterus is very rare to be encountered.The etiology of the hernia uterine inguinale in general is controversial, however there may be some degree of weakness of the uterine and ovarian suspensory ligament.

A female child weighing 9 kgs was delivered at 34th week of gestation by normal vaginal delivery and has history of NICU admission for prematurity, mother was primigravida. Her medical history is notable for galatosaemia, she is not on any medications except for dietary control of her condition and vitamin and mineral supplementation, there was no family history of genetic disorder. She presented at the outpatient clinic with a swelling in the right inguinal region at 18 month of age. Elective Surgery was performed through an inguinal approach; the uterus, fallopian tubes and ovary were found in the hernia sac . Dissection of the uterus off the wall of the sac, since it was very adherent to it, followed by reduction in the pelvic cavity, ligation of the sac and performing an additional repair of the internal ring. No preoperative radiological investigations were carried out.
The operator was the surgical resident with 3 years of specialised surgical training. Post operative period was uneventful and patient was discharged home following day after routine inpatient overnight observation.
For further reference log on to:
Source : International Journal of Surgery Case Reports