"Endoscopic-assisted ICG technique" for Sentinel lymph node biopsy minimally invasive: Study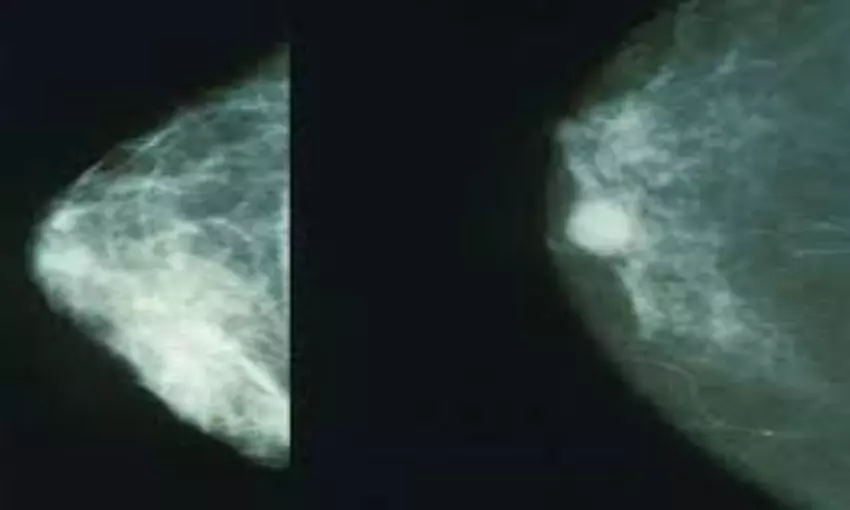 Sentinel lymph node biopsy is currently the standard of care for axillary staging in early breast cancer patients with no clinical or radiological evidence of axillary lymph node involvement. The most widely used technique for sentinel lymph node (SLN) identification is the dual-modality method involving the injection of technetium-99m-labeled nanocolloid and blue dye into the peritumoral or periareolar region.
New techniques have been developed to improve the clinical value of SLN biopsy with similar accuracy, but avoiding irradiation and risks of allergy.

Novel techniques studied in recent years include those using indocyanine green (ICG) fluorescence imaging, which was reported in a 2019 network meta-analysis by Mok et al. in Journal of Minimal Invasive Surgery.
"It showed ICG to be superior to the blue dye technique alone and comparable to that of the standard dual-modality method."
"The endoscopic-assisted ICG (EASI) technique involved the use of an optical trocar (Endopath Xcel® Bladeless Trocar, Johnson & Johnson, USA), a 5- or 10-mm 0° or 30° endoscope and ICG system (Olympus Visera Elite II, Olympus, Tokyo, Japan) in performing the SLN biopsy."
"A 5- or 10-mm stab incision placed along the axillary skin crease. Once the first SLN was identified, the camera was then removed. With the optical trocar still in place, minimal extension of the skin incision to 1.5 or 2 cm was then performed to allow retrieval of the SLN. A focused and directed dissection towards the SLN as guided by the optical trocar resulted in minimal tissue/ lymphatic disruption or damage. After retrieval of the first SLN, fluorescence imaging was then used to trace the lymphatic flow beyond the first SLN and detect further SLNs, if any."
The EASI technique for SLN biopsy is an innovative approach to utilize ICG in SLN biopsy with the potential to overcome the difficulty of visualizing ICG flow especially in obese patients as well as resulting in minimal tissue/lymphatic disruption.
The technical novelty of this technique lies in the fact that it has not been previously described in the literature and it allows for the identification of sentinel lymph nodes with minimal incision and tissue disruption as well.
Source : Journal of Minimally invasive surgery