Mesh placement in Emergency Incisional hernia repair may increase risk of complications: Study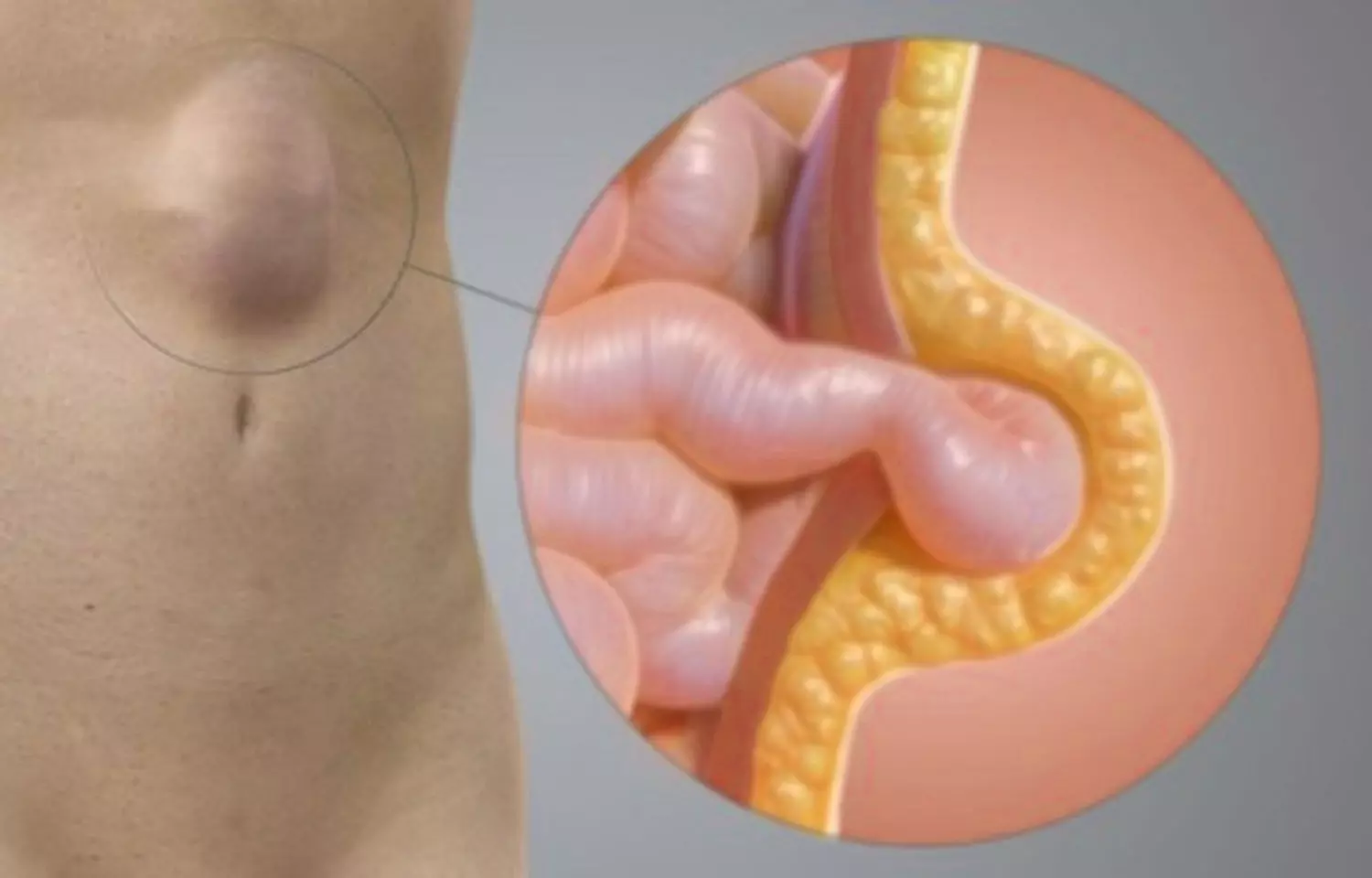 Intestinal hernia accounts upto 15 %-20% of hernia. Incisionalhernia is known to affect quality of life and on a longer term there is risk of strangulation, acute bowel obstruction, and incarceration. Dr N. Juul and team evaluated risks of postoperative complications and elective incisional hernia repair and found that emergency incisional hernia repair was associated with increased risk of postoperative complications especially in cases where retro muscular mesh placement was carried out.
The study is published in Scandinavian Journal of Surgery.
The objective of the study was to examine the risk of postoperative complications after emergency versus elective incisional hernia repair.
The investigators selected patients above 18 years of age undergoing open incisional hernia repair in Denmark in 2017–2018 from the Danish Ventral Hernia Database. Patients were grouped according to elective or emergency hernia repair. The primary outcome was postoperative complications requiring operative intervention within 90 days, and the secondary outcome was postoperative length of stay.
The investigators included 1050 patients, of whom 882 were admitted for elective and 168 for emergency operation. Patients who had undergone emergency repair were older about 64.7 years vs 59.2 years, p < 0.001, more often smokers showed (25.8% vs 13.6%, p = 0.003), and had a Charlsoncomorbidity score ⩾2 (26.8% vs 19.2%, p = 0.005) compared to patients undergoing elective repair. In a multivariate regression analysis, emergency compared to elective operation (OR = 2.71, 95% CI = 1.4–5.25, p = 0.003) and retromuscular compared to onlay mesh placement (OR = 2.14, 95% CI = 1.08–4.24, p = 0.013) were factors significantly associated with increased risk of postoperative complications. In a subgroup analysis including only emergency repairs, risk of complications after retromuscular mesh placement was even higher (OR = 10.12, 95% CI = 1.81–56.68, p = 0.008).
The investigators concluded "Emergency incisional hernia repair was associated with increased risk of postoperative complications and this risk was accentuated with retromuscular mesh placement. The use of retromuscular mesh in the emergency setting should be avoided, and the abdominal wall could either be closed by sutures or additional onlay mesh."
For further information: https://doi.org/10.1177/1457496920966237.