Novel surgical procedure prevents recurrence of congenital trachea defect, multiple operations: Study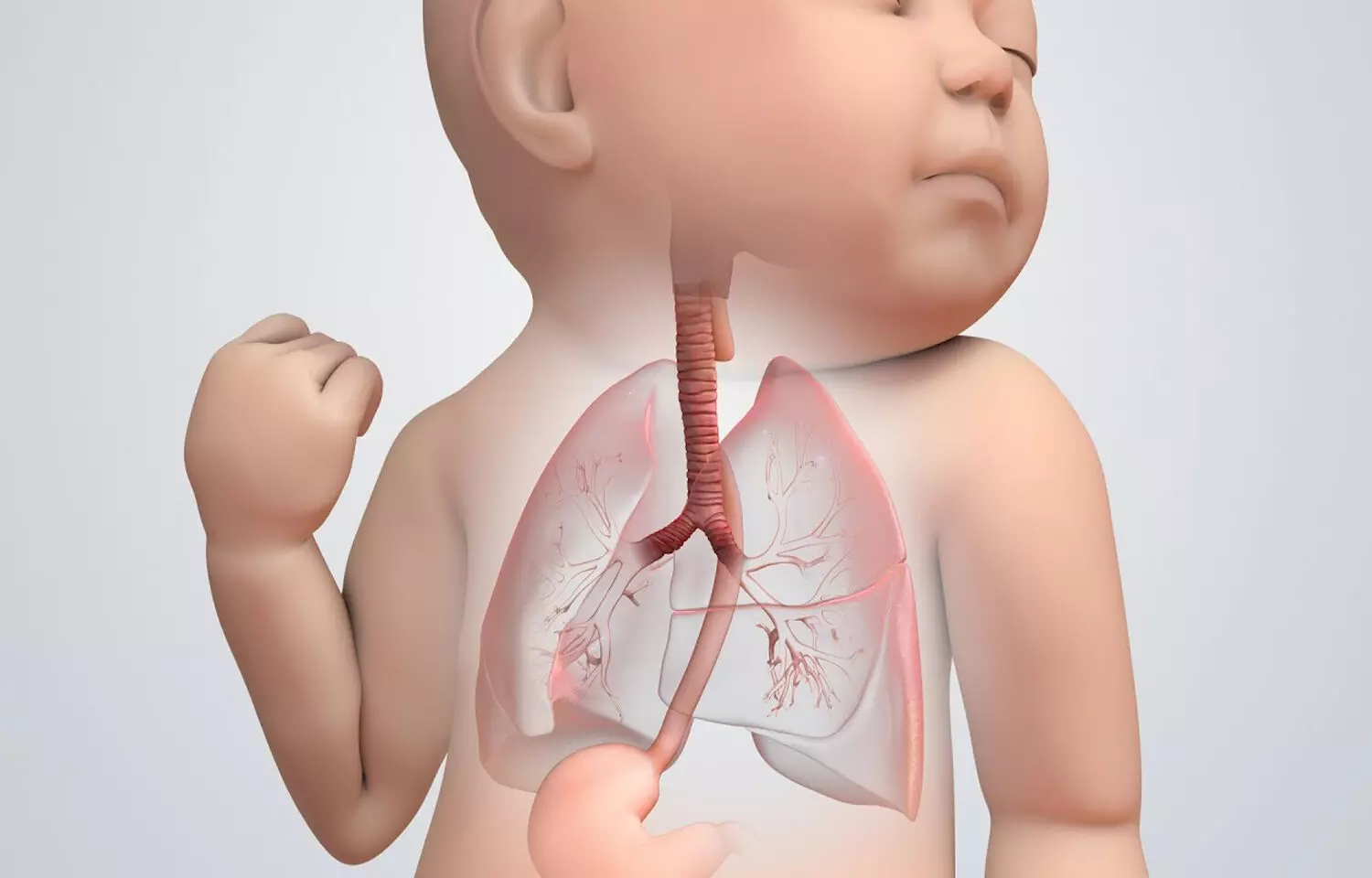 Boston, MA: A surgical procedure for the treatment of recurrent TEFs incorporating posterior tracheopexy and rotational esophagoplasty is highly effective for preventing recurrence with low perioperative morbidity, finds a recent study. The findings of the study were published in the Journal of the American College of Surgeons.
A tracheaesophageal fistula (TEF) is a congenital defect in which an abnormal connection is formed between a child's esophagus and trachea. It occurs often with esophageal atresia. Even after surgical repair, TEFs recur in about 10 to 15% of infants and children which can complicate esophageal atresia and TEF repair in them. They rarely close spontaneously and typically require surgical or endoscopic intervention.
Rate of recurrence and therapeutic appraiches vary widely. Most reports are limited by small cohorts and short-term follow-up, and rates of re-recurrence are substantial, making it difficult to select the treatment of choice. To address these challenges, Russell W. Jennings, Departments of General Surgery, Boston Children's Hospital, Boston, MA, and colleagues aimed to review their experience with the treatment of recurrent TEF using posterior tracheopexy, focusing on operative risks and long-term outcomes.
For the purpose, they conducted a retrospective review of patients with esophageal atresia TEF with recurrent TEF treated at 2 institutions from 2011 to 2020. Recurrent TEFs was approached surgically. Once the TEF is divided and repaired, the membranous trachea is sutured to the anterior longitudinal ligament of the spine (posterior tracheopexy) and the esophagus is rotated into the right chest (rotational esophagoplasty), separating the suture lines widely. To detect re-recurrence, patients underwent endoscopic surveillance during follow-up.
Key findings of the study include:
Sixty-two patients with a recurrent TEF were surgically treated (posterior tracheopexy/rotational esophagoplasty) at a median age of 14 months. All had significant respiratory symptoms.
On referral, 24 had earlier failed endoscopic and/or surgical attempts at repair.
Twenty-nine required a concomitant esophageal anastomotic stricturoplasty or stricture resection.
Postoperative morbidity included 3 esophageal leaks, and 1 transient vocal cord dysfunction.
The researchers identified no recurrences, with a median follow-up of 2.5 years, and all symptoms have resolved.
"The surgical treatment of recurrent TEFs that incorporates a posterior tracheopexy and rotational esophagoplasty is highly effective for preventing re-recurrence with low perioperative morbidity," wrote the authors.
Reference:
The study titled, "Effect of Posterior Tracheopexy on Risk of Recurrence in Children after Recurrent Tracheo-Esophageal Fistula Repair," is published in the
Source : Journal of the American College of Surgeons