Surgical separation of conjoined twins-'high risk'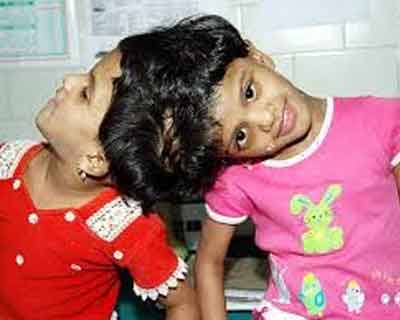 Hyderabad: Surgery of conjoined twins Veena and Vani admitted at the All India Institute of Medical Sciences would involve 'high risk,' is the conclusion reached by the Delhi AIIMS team, comprising of doctors-Ashish Suri,  Manmohan Singh, Professors' of Neurosurgery and Manish Singhal, Additional Professor of Reconstructive and Plastic Surgery.
The conclusion drawn  was  derived  after  conduction of several tests and careful consideration of various possibilities by them over the past five months. The doctors who visited Niloufer Hospital in December, had diagnostic tests conducted on the twins to establish  present status for surgery.  They furthered this examination with complete neuro-imaging and vascular re-imaging of the twins, in order to, find out whether the twins could be separated without any mortality or morbidity risk. After examining these records, the AIIMS team  presented their  'high risk' conclusion to the Niloufer authorities this week as reported by the New Indian Express.
The Niloufer authorities have forwarded  their report  to the twins parents, who have sought some time before coming to a decision on it, revealed the hospital authorities.
"We have informed the opinion given by AIIMS doctors to parents of Veena and Vani, that a surgery for separation would involve high risk. If they still want to go ahead with the surgery we will make further steps. If they refuse then the twins will be discharged from the hospital."  AIIMS doctors have further clarified saying " as of now Veena and Vani are perfect without any neurological disorders,"  reported Suresh Kumar, Superintendent,  Niloufer Hospital.
The twins have been under Niloufer hospital supervision  for the past ten years. The hospital has over this span sought opinions globally, and have been given the same advice by all.
The surgical separation challenge of the two conjoined girls continues to remain for the medical fraternity all over the world.