Swine flu claims the life of Radiology Head, Indira Gandhi Medical College, Shimla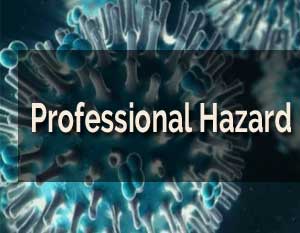 Shimla:  In an unfortunate incident, a senior government doctor at the Indira Gandhi Medical College and Hospital (IGMCH) has died of swine flu. This is the third swine flu death in the state this year.
Dr R G Sood, Head of Radiology department at the Indira Gandhi Medical College (IGMC), Shimla, died of swine flu, senior medical superintendent, Dr Ramesh Chand said.
Sood was admitted to the hospital on June 23 in a critical condition and was on ventilator. The number of swine flu deaths in Himachal Pradesh has now risen to five this year, officials said.
Professional Hazard?
Doctors and health care professionals are extremely vulnerable to this highly communicable disease. Moreover, this disease is highly dangerous owing to its airborne transmission and we know that health care professionals have always been at high risk as they stay exposed to suspected patients. Its also Important to note that exposed doctors and healthcare professionals also stand a chance of being an unwilling carrier of the disease and hence exposing the virus to vulnerable population coming into the hospitals.
It is important that government as well as hospitals provide appropriate measures to protect healthcare professionals at risk, including timely vaccination and provision of adequate Personal protective equipment ( PPE) such as n-95 masks at the hospitals. Isolation wards should be clearly defined at those centres which are authorized to treat swine flu patients