Tamil Nadu: Baby Stolen from government hospital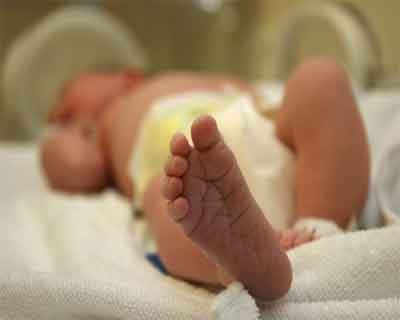 Second incident reported in a month from a government hospital
Salem: In a shocking report a three-day old infant has allegedly been stolen from a government hospital inspite of adequate security, for the second time in the state. Eyewitness's statements suggest a woman clad in a yellow saree was seen walking out of the hospital with the baby in her arms.
Venkatesh, a lorry driver had admitted his pregnant wife Indhu to the Salem government hospital on October 22, where she delivered a baby boy after two days.
On Wednesday afternoon, the new mother went to the washroom and left her baby in the crib. When she came back, the baby was missing from the crib. Panic set in as searched for the baby in vain and was told by nearby patients and their attendants that they had seen a woman who was wearing a yellow sari pick up the baby and leave the ward.
There was no one else from her family at that point of time in the room as her mother and mother-in-law had gone out to fetch  water.
"I left Indhu alone to get some water. I would have gone out of the room for just 15 minutes and then I heard her crying," said Sarasu, Indhu's mother-in-law, reported Indiatoday.
CCTV  footage drawn from cameras installed in the ward also confirm the same.
The hospital dean, Kanagaraj has
stated
, "The attendants are to be partly blamed for the incident. Action will definitely be taken against the security personnel on duty for not verifying the identity of the person who went away with the baby."
This has happened for the second time in the state within a month. The first case took place in the Trichy government hospital on October 6.
A case with the police has been registered and investigations  have launched to search for the suspect. The staff present at duty at that time is also being questioned by the police.