Tamil Nadu: Government doctors go on hunger strike over poor pay; to boycott OPD services on July 18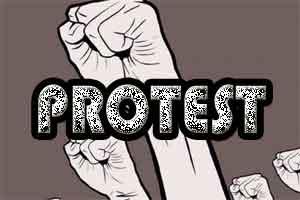 Chennai: Displeased with the pay scale, government doctors in Tamil Nadu recently staged protest against the state government, demanding the implementation of Dynamic Assured Career Progression(DACP) as per the recommendations of a working group to review Government Order 354 and invoke the prospective clause.
100 doctors from Vellore, Tiruvallur, Kancheepuram, and Chennai took off from duty and observed one-day token fast at the Government Stanley Medical College Hospital. Mahatma Gandhi Memorial Government Hospital (MGMGH) also witnessed a token hunger strike over the issue.
The protesting doctors stated that the protest is being staged to stress on their four-point charter of demands, which was being conducted in a way that it will not cause any hassle to the patients.
The four-point charter of demands read;


The doctors demanded that the State government bring in an ordinance for allotting 50% of postgraduate seats (specialities and super-specialities) for service quota candidates.


Besides the salary revision, the doctors also sought increase in the strength of doctors in government medical college hospitals.


Among other demands, the government doctors demanded conduct of counselling for service PGs and restructuring posts as per the patient load.


Medical Dialogues had earlier reported that the government doctors across Tamil Nadu had boycotted outpatient services demanding time-bound promotions and salaries on par with their counterparts in other States and at the Centre.
Also Read: Tamil Nadu : 18,000 Govt doctors on OPD BOYCOTT over salary, promotions
 The association have further announced relay fasting on July 15 and July 16, while government doctors would boycott OPD services on July 18, 2019.
A. Ramalingam, convener of the Federation of Government Doctors Association told The Hindu,"DACP pay is given exclusively for government doctors. However, when the Tamil Nadu government implemented DACP in 2009, it fixed the promotion and pay hike at 15, 17 and 20 years of service, instead of four, nine and 13 years."
"As a result, we cross the Rs one lakh salary per month after 20 years in service," he added.
The Federation of Government Doctors Association (FOGDA) is an umbrella, comprising of three associations namely Service Doctors and Post Graduates Association (SDPGA), democratic Tamil Nadu Government Doctors Association (DTNGDA) and Government All Doctors Association (GADA).
Commenting on the issue, Dr T M Prabhu, executive committee member, SDPGA, Trichy told TOI, "Appointment of government doctors in Tamil Nadu should be based on the inflow of patients instead of Medical Council of India (MCI) guidelines. While there is a need to increase the strength of government doctors, decreasing the existing strength citing MCI guidelines will overburden us."