Tamil Nadu healthcare system will be modelled on NHS: Ramadoss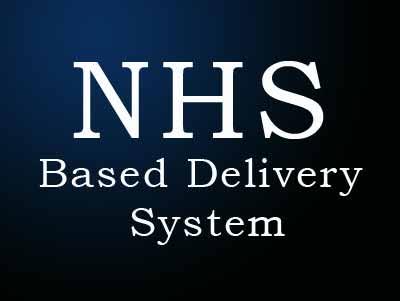 The PMK's chief ministerial candidate Anbumani Ramadoss said the party on coming to power in Tamil Nadu post May 16 assembly elections will introduce the healthcare delivery on the lines of Britain's National Health Service (NHS).
"Our aim is to bring to the state a scheme similar to NHS where quality healthcare is free and accessible to all sections of the society. We will also implement Tamil Nadu Health Mission focussing on preventive, promotive and curative aspects of health care," Ramadoss told party's young candidates contesting from different constituencies in the city.
PMK this time has give tickets to professionally qualified youths who were not even members of the party.
"We walk the talk. We have nominated people from cross sections of the society as our candidates and there are no internal dissidence due to this. We have nominated Dalits, Brahmins, Christians, and Muslims as our candidates," Ramadoss told IANS.
In the case of other parties, one can see the same old faces and there is no infusion of fresh blood, he added.
According to Ramadoss, a qualified medical doctor, urban healthcare is important in Tamil Nadu as 49 percent of the state is urbanised.
He said once the healthcare delivery in the state is upgraded and streamlined, then 95 percent of the patients covered under the state government health insurance scheme will be admitted in the government hospitals.
"That money will be ploughed back to improve the system further," Ramadoss added.
He said the PMK government will be a truly welfare government where the education, healthcare and city transport will be free.
"The government will not take over the educational institutions. The student fees will be paid by the government. The fees charged by the educational institutions will be regulated," Ramadoss said.
As to the funds for providing free education he said only around Rs.12,000 crore would be needed and the same could be met by scrapping the freebie schemes that costs the state around Rs.62,000 crore.
He said PMK government will take series of measures to conserve the rain water in Chennai rather than letting it to run off, and set up desalination plants.
"Desalination plants are not only for desert-like localities and certainly for Chennai," he added.