Tamil Nadu inks pact with Centre for Modicare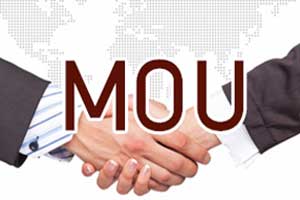 Chennai: The Tamil Nadu Government has recently signed the Memorandum of Understanding (MoU) with the Centre for implementing the Ayushman Bharat Scheme.
The scheme would be implemented in association with the Chief Minister's Comprehensive Health Insurance Scheme (CMCHIS).
With the announcement of the flagship scheme Pradhan Mantri Jan Arogya Yojana (PMJAY)/Pradhan Mantri Rashtriya Swasthya Suraksha Mission (PMRSSM) as a mega National Health Protection Scheme (NHPS) for the underprivileged people, the State government also announced that the CMCHIS, which was already implemented in the State would be suitably dovetailed with the Pradhan Mantri Jan Arogya Yojana (National Health Protection Scheme) under Ayushman Bharat programme.
The existing CMCHIS cover 1.57 crore families and provides a coverage of Rs.one lakh per year for 1,027 procedures, including Rs two lakhs per year for 154 specified procedures.
The State also has a corpus fund to assure treatment of 8 high-end procedures, an official release here said.
With the implementation of the flagship scheme, around 77 lakh poor and vulnerable families in Tamil Nadu (approximately 2.85 crore individuals) as per SECC list, would benefit from access to provision of cashless and paperless treatment in hospitals through health insurance coverage up to Rs five lakh per family per year for secondary and tertiary care hospitalization. The beneficiaries might be already covered in CMCHIS and if not covered, they would be included.
To ensure that all eligible poor families get equal coverage, Chief Minister Edappadi K Palaniswami ordered that CMCHIS would also be covered up to the same extent of Rs five lakh to ensure uniform benefit to all. ''Thus all CMCHISTN beneficiaries irrespective of whether they are covered under National Health Protection Scheme/Ayushman Bharat or not will get enhanced coverage of Rs five lakh per annum'', it said. The current arrangement of all high-end procedures like Cochlear Implantation, liver transplant, bone marrow and stem cell transplant, renal transplant, heart and lung transplant, auditory brainstem implant up to Rs 25 lakh being covered under corpus fund of CMCHIS will continue.
Speaking on the occasion, CEO of NHA Dr Indhu Bhushan said it was a very happy occasion and very special that Tamil Nadu has become the 30th State to sign the MoU under Ayushman Bharat Scheme.
Read Also: Ayushman Bharat is Great Commitment: WHO appreciates Modicare