TB cases increase by 38 percent in Uttar Pradesh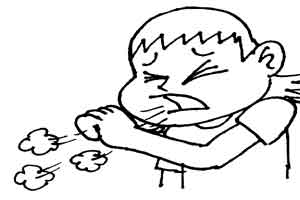 Lucknow: Even as Prime minister Narendra Modi has resolved to eradicate Tuberculosis by 2025 from the country, the number of tuberculosis (TB) cases notified in Uttar Pradesh has increased by 38 per cent during the past one year.
The number of TB cases was 2.96 lakhs in 2017 which rose to 4.1 lakhs in 2018, the State TB Officer, Uttar Pradesh, Dr Santosh Gupta informed the media at a workshop organised by Global Health Strategies (GHS) here on Tuesday.
He attributed this increase to greater engagement with private sector healthcare providers and active case finding efforts in the state.
Notifications from private sector health care providers in the state have improved significantly, and around 25.6 per cent of total TB cases (1,05,387 out of 4,10,360) were notified by the private sector in UP in 2018, as compared to 19.1 per cent in 2017.
With increased notification of TB patients by private providers (doctors, chemists, diagnostic labs), and greater treatment reporting by private doctors, the government can monitor the treatment outcomes among privately-treated patients and ensure their completion, he said .
Dr Gupta also spoke about the initiatives taken to further strengthen inter-departmental coordination to improve services to TB patients across the state. After a successful pilot in four districts with the India Post to transport sputum samples within 24 hours for testing, the TB program in the state will now scale this up across the state. The State TB Office is also working with the Departments of Panchayati Raj, Education, Labour and Women and Child Development to raise awareness on TB and services available under the program.
The workshop was also addressed by Professor Dr Surya Kant, Chairperson, State Task Force for Tuberculosis Elimination, Uttar Pradesh who elaborated on the role that medical colleges are playing in the state's TB elimination strategy. Dr Surya Kant also informed that the Medical Council of India, earlier this year, mandated that all new medical colleges applying for recognition have to provide free diagnosis and treatment to all TB patients, including those with drug resistant TB.
Dr Surya Kant also emphasized that the increase in notification can be attributed to the Nikshay Poshan Yojana, a direct benefit transfer (DBT) scheme for TB patients. Under the scheme, each patient receives Rs 500 every month for the entire duration of treatment. Since its launch in April 2018, more than 3,90,298 patients have received the benefits under the scheme in Uttar Pradesh, amounting to approximately Rs 81.8 crores.
President-elect of the Lucknow Academy of Paediatrics, Dr Shrish Bhatnagar talked about the role of pediatricians and the Indian Academy of Paediatrics in eliminating TB. The IAP has recently signed a Memorandum of Understanding with the Central TB Division, to conduct 300 workshops for their members across the country to train over 18,000 members and 2,000 government medical officers.
Read Also: Nikshay Poshan Yojana to provide Nutritional Support to TB patients