Telangana likely to get Rs 5000 crore funding from Netherland based firm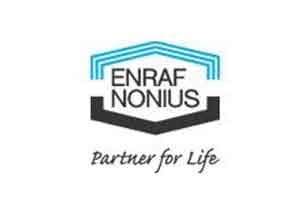 A delegation of Enraf-Nonius India, subsidiary of Enraf-Nonius Netherlands recently met the Chief Minister K. Chandrasekhar Rao of Telangana with an Rs 5000 crore proposal to boost the healthcare infrastructure in the state.
The funds are likely to be invested to set up state of the art hospitals in Telangana with Rs. 5,000 crore funding from Netherland-based Rabobank on annuity pay-back basis.
The delegation led by company's country head Sunil Agarwal have implied in their statement  that they possess proven expertise in designing, building and funding models of modern hospitals.
The company has been developing medical equipment related to physiotherapy and rehabilitation services for nine decades. 2015 was the year in which Enraf-Nonius celebrated its 90th anniversary. Enraf-Nonius provides medical products using advanced techniques for physiotherapy and rehabilitation.
As reported by
Hindu
, the Enraf-Nonius India delegation also comprised Director-Liaison Hilal Rather, Director-Construction Suresh Gupta and others. They conveyed willingness to set up modern hospitals in Telangana. Finance Minister E. Rajender, Health Minister C. Laxma Reddy, Chief Secretary Rajiv Sharma, Principal Secretary-CMO S. Narsing Rao, Principal Secretary-Health Rajeshwar Tiwari and others were present from the State Government side.
The CM told the Enraf-Nonius delegation that the State government was planning to set-up new hospitals in Hyderabad, Warangal, Khammam and Karimnagar with a combined bed-capacity of over 5,000.