Telangana: Neonatal ECMO performed at KIMS Hospitals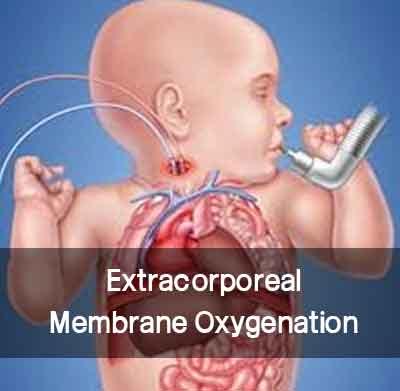 Hyderabad:  KIMS Hospitals, one of the leading private hospitals here, performed extracorporeal membrane oxygenation (ECMO) procedure on a newborn.
The first neonatal ECMO in Telangana and Andhra Pradesh was successfully performed on the two-month-old baby by a team of doctors led by Nanda Kishore.
ECMO is a lifesaving technique providing support to patients whose heart and lungs are unable to function normally.
The baby, after his birth at a private nursing home, was diagnosed with meconium aspiration syndrome (MAS). It is a serious medical condition and babies may die if they do not receive prompt medical therapy.
"The first faeces of newly born baby is called meconium. It is not normal to pass meconium before delivery; that only happens if the baby suffers asphyxia (lack of oxygen) in mother's womb. In those circumstances baby may aspirate meconium into the lungs making them to suffer further asphyxia after delivery," the KIMS Hospitals said in a statement.
According to doctors, as the condition worsened, the baby was shifted to a children's hospital wherein he was put on a ventilator. However, he did not respond positively and was then brought to KIMS Hospitals in critical condition.
The baby was on ECMO support for about two weeks and was discharged after one month long treatment for life threatening condition and the infection.
Bhaskar Rao, Managing Director of KIMS Hospitals, said this was the 33rd ECMO procedure at their hospital. He termed this a significant breakthrough in the medical field in Telangana and Andhra Pradesh.
KIMS Hospitals' ECMO programme was started in 2012 by a group of doctors who received special training in Britain.