Three vie for top WHO post in first election at UN health agency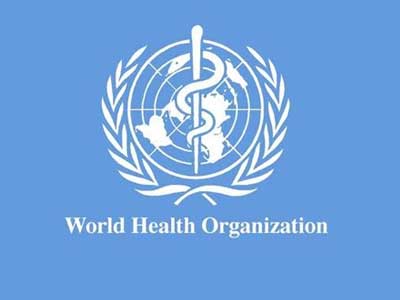 Genevea: A British physician, an Ethiopian ex-health minister and a Pakistani expert in non-communicable diseases are the three finalists vying for the top job at the World Health Organisation in its first-ever election.
The key post confers great power to set worldwide medical priorities - and great responsibility as the world's go - to person when emergencies like Ebola, Zika and SARS strike.
For the first time, WHO's governing body made up of 194 member states will choose from three candidates - not one pre-selected by its executive board, as in past years.
The closed-door vote on Tuesday is perhaps the highlight event of the 10-day World Health Assembly, which will also lay out strategies on issues like the fight against polio, preparedness for pandemic flu, and antimicrobial resistance.
Many are looking for further reform at WHO after the decade-long tenure of Dr. Margaret Chan, a politically savvy native of Hong Kong whose tenure nonetheless has been blighted by a flawed response to the Ebola outbreak in three west African countries that killed more than 11,000 people.
Politics, as much as policy prescriptions, will be in the minds of many government envoys as voting begins Tuesday afternoon.
Here's a look at the candidates for the next five-year term starting July 1:
David Nabarro: The British physician led the UN response to some of the biggest health crises in recent years, including bird flu and Ebola. Although he has years of experience dealing with outbreaks, critics say his decades of work at WHO make him too much of an insider and that he may be unable to introduce the radical change needed to overhaul the agency.
Tedros Adhanom Ghebreyesus: A former health minister from Ethiopia, he would be the first WHO director-general from Africa and is believed to have wide support from many African member states. Ghebreyesus is credited with expanding Ethiopia's health system and helping introduce initiatives that cut malaria deaths.
The only non-medical doctor in the running, he has also been dogged by allegations that he covered up cholera outbreaks during his administration, despite international regulations requiring countries to report outbreaks of the bacterial disease.
Sania Nishtar: A Pakistani doctor, she has worked on non-communicable diseases for years and once served as a government minister responsible for issues including health, science and information technology.
Unlike her competitors, Nishtar has little experience with outbreaks. During her campaign, she issued 10 pledges for action, including "transparency and accountability in all areas of its work" and a promise that the WHO leadership "will not be subject to special interests."