Transfer to Rural Area: Doctor Allegedly Commits Suicide by Jumping off Building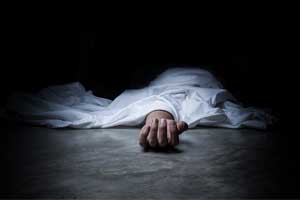 Chennai: Allegedly Upset that his transfer application didn't get any positive reply, a 32-year-old doctor committed suicide by jumping off the terrace of his apartment complex in Pallikaranai recently.
The deceased had been identified as one, Dr N Anand, who was working at Tamil Nadu Government Multi-Super-Speciality Hospital and Madras Medical College (MMC), Omandurar Estate which he joined in 2016 and was posted as an Assistant Professor in Preventive Medicine.
According to a police statement, the doctor was on long leave due to personal reasons. He got married two years ago and has four-month-old twins.
During preliminary investigations, it was found that Dr Anand came home at 10.30pm on Monday and played with the toddlers, a police officer informed the media, adding that after seeing his family members, he immediately rushed to the terrace and allegedly jumped off the building.
Later, his wife looked for Anand but could not find him in the house. As she searched for him, she heard shouts from neighbours and the security guard and rushed down. The police said that the residents had heard a loud thud and came out to see him lying in a pool of blood. He was rushed to a private hospital but was declared brought dead, reports TOI.
Subsequently, the police sent the body for postmortem and registered a case of suicide. The wife informed the police that Dr Anand was consulting a psychiatrist and had been taking medicines for depression.
The reason for depression, in the preliminary investigations by the police, is cited as the transfer that came with the promotion awarded to the doctor recently. The promotion required him to leave the city and work in one of the villages in Tamil Nadu. He had asked for a transfer to a city which reaped no positive reply, reports Deccan Chronicle.
According to an investigating officer, the doctor was awaiting his transfer order to another college. "He had twice expressed suicidal tendencies to his wife citing work pressure. However, his parents consoled him," said the officer.
As the police didn't find any suicide note, the grounds for suicide are, however, unclear and the police are currently probing for all possible reasons why he took his life.