Tricity becomes favourite medical tourism hub of international patients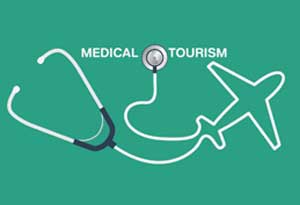 Chandigarh: With a boost of better connectivity and facilities, Tricity becomes a favourite medical tourism destination of patients from countries like Afghanistan, Yemen, Iraq and Nigeria, according to a senior doctor.
Connectivity of 39 daily flights from Chandigarh and 3 daily Shatabdi trains apart from almost zero pollution, no traffic bottlenecks, no crime, proximity to foothills and various tourism hubs including Sukhna Lake, Rock Garden, Botanical Garden, Kasauli, Shimla, religious places like Mansadevi, Nadda Sahib Gurudwara etc, making the Tricity a favourite spot in medical tourism map.
Read Also: Goa missing out on medical tourism: Health Minister
Dr Gaurav Maheshwari, Senior Consultant and Head Surgical Gastroenterology & Dr Vinod Kumar, senior Consultant Orthopedics & Joint Replacement Surgery from Paras Super Specialty Hospital, Panchkula said addressing a press conference flanked by the patient from Yemen Adel Hameed Ameen Alhomidy.
Read Also: Tamil Nadu has become medical tourism hub of India : Venkaiah