Tripura govt unhappy with health service providers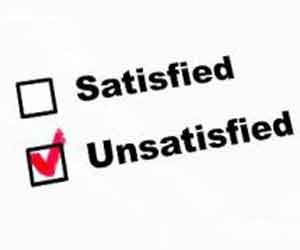 Agartala: Tripura health minister Badal Choudhury expressed discontent over the poor performance of patient welfare associations in all the hospitals and health institutions, formed as a mandate under National Health Mission (NHM).
Addressing a review meeting here, he stated that the government faced a tough challenge with the performance of doctors and paramedical staff in the hospitals, which defamed the government.
He said there was a shortfall in health service and most of the hospitals' patients have been raising voice against the medicos and non-medicos as despite a huge infrastructural growth in Tripura health sector and sincere efforts of the government, people were not getting due service.
"The situation has reached an extent when high court has to interfere in basic deficiency of service in the hospitals and negligence of duty by the medicos and non-medicos.
The state government did not allow doctors to do private practice and ensured round the clock service in the hospitals but nothing works so far," Choudhury lamented.
He, however, stated that the government had requested the doctors several times to chalk out a plan to upgrade the service in the medical colleges and all referral hospitals besides ensuring quality of services. Yet, there is no improvement, he added.
The minister found that only 42 per cent of the total amount sanctioned by the government for the welfare healthcare services through patient welfare associations was utilised in last financial year, which indicated the poor state of their performance.
"The state government has allocated a total of Rs 1.75 lakh to different primary health centres in the first round and is ready to sanction more amounts for the welfare of patients. But, the unspent fund reveals that the association has failed to reach even near to the aspiration in performance," he said.
Expressing displeasure, he also stated that most of the associations did not hold review meeting although it was mandated to review the performance at least once in a month.
According to the minister, some of the primary health centres do not provide required services and the multi-purpose workers do not perform duty properly.
"Though, the government doctors were directed to stop private practice, a section of doctors, who are engaged in 'private practice', is still continuing to deprive a large number of patients in different government hospitals," Choudhury maintained.