Tripura: Health Minister visits Hospital, reveals poor state of affairs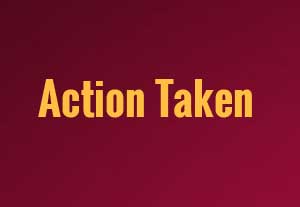 Ambassa:  Tripura Health minister Sudip Roy Barman along with Youth Affairs and Sports Minister Manoj Kanti Deb, MLA Asis Das and Health and Family Welfare Director J K Dev Varman has virtually probed into den of callousness, irresponsibility and negligence at the sub-divisional Bimal Sinha Memorial hospital in the bordering subdivision of Kamalpur in the northern Tripura district of Dhalai here today.
The health minister has visited the hospital, interacted with the patients, looked into the available facilities, heard the allegations and found ample evidence of callousness, irresponsibility and negligence from the part of the doctors, nurses and other staffs.
The patients are making bound to buy medicines from pharmacies even having the government supply, the doctors are not prescribing in generic names, even having operation theatre, gynaecologist and anasthesist the caesarian section operation is not being done and some doctor is prescribing patients to take mantra of some religious guru.
Hearing the sorry state of affairs, the health minister Sudip Roy Barman has ordered the director to take quick action against all these and the director has called all the doctors in an urgent meeting.
The angered health minister has expressed, "Such callousness and sorry state of affairs cannot be tolerated. Everybody should perform the duty and serve the people. How a hospital in such a condition can be let to continue. Early and exemplary action should be ensured". Local people are hoping for great service in the coming days.