Delhi : Billionaire Radiologist buys Rockland hospitals for Rs 1500 crores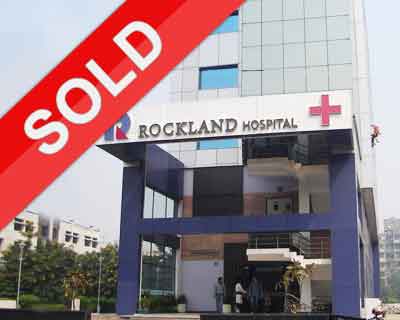 New Delhi : UAE-based VPS Healthcare is looking at India as a "natural choice" for expansion and is reported to have invested Rs 1,500 crore towards a complete buyout of Delhi based Rockland Hospitals. These contains three hospitals in the Capital's  Manesar, Qutub and Dwaraka (NCR) areas.
Sources have pointed out that this is a 100 percent acquisition with VPS buying out the promoters of Rockland completely. The money shall be utilized towards the completion of the acquisition as well as further development of the hospital network in the capital
Rockland was founded by entrepreneur Rajesh Srivastava, who passed away in January this year. Starting with Qutub in 2002, Rockland had been building a network of hospitals in the NCR region including setting up hospitals in Dwarka and Manesar. While the Manesar campus sits on a 5-acre piece of land, Dwarka has 1.5 lakh sq ft and Qutub has 2 lakh sq ft. The three hospitals employ 1,300 people, reports TOI.
 Apart from having three hospitals in the capital, the Rockland Chain also was coming up with a hospital on 7 acre land in Noida.  All these centres will be now re-branded as VPS Rockland Hospitals
"Apart from the operational hospitals, Rockland has got a 7-acre plot at Noida, where Shamsheer will now be developing a greenfield project, which is in the initial stages of planning. He also has plans to develop the Manesar Hospital into a referral centre for oncology. "Noida will also be a bigger project like Manesar. With the completion of Noida, we will be covering the entire NCR region right from Manesar at one end and Noida at the other end," said Dr Vivek Singh, corporate director, Rockland Hospital informed TOI.
Having headquarters at  Abu Dhabi, VPS healthcare is owned by billionaire Radiologist  Shamsheer Vayalil,39, son-in- law of NRI tycoon M A Yusuffali. Founded in 2007, VPS Healthcare has 16 high-end hospitals and more than 100 primary care medical centres spread across the Middle East.
In the recent past, VPS Healthcare's acquisition of majority stakes in NCR and Kerala hospitals by investing over Rs 1,000 crore, makes it one of the largest investments in healthcare sector in the recent past. These included acquiring a majority stake in multi-specialty Lakeshore Hospital, Kochi.
"Our presence will strengthen private healthcare in India, which is the major player as of now in India. Our commitment to quality and patient care has made VPS Healthcare the largest internationally accredited healthcare institution in the Middle east," Shamsheer said.
"The immediate focus will be to develop operational strategies to focus on creating value for patients," a company statement said, adding that "the company also proposes to expand its coverage to deliver quality service to some of the serious and major illness affecting the population like cancer."
It is further reported that International Finance Corporation, which held a minority stake in Rockland, exited as part of the deal.
Read Also : Dr Shamsheer Vayalil to setup a Super-speciality hospital in London