Unauthorized Salt Therapy: Former VIMSAR Director told to appear before Medical Council Ethics Committee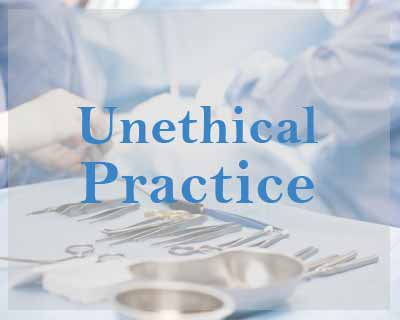 Bhubaneswar: Seeking clarification on committing unethical clinical practice and misconduct, the Odisha Council of Medical Registration (OCMR) has now directed Dr Aswini Pujahari, former- Director of Veer Surendra Sai Institute of Medical Science and Research (VIMSAR); to appear before the council authorities in person.
Earlier in December last year, the council had issued show cause notices to the senior doctor after he was indicted by the four-member inquiry committee. The committee had investigated the charges against him after a video of him pouring edible table salt inside a man's body following a surgical incision went viral.
Read Also: VIMSAR Director indicted after Video showing him using Table Salt on surgical patients goes viral
Medical Dialogues had been reporting about this matter which came to light when the juniors doctors attached to the institute started observing cease work demanding the removal of the Director.
On 22nd November, the Junior Doctors' Association (JDA) submitted a memorandum to the Health Minister demanding the removal of the Dr Pujahari alleging his involvement in unlawful activities stating that his style of functioning is not acceptable to the medicos at the institute.
There were allegations that the accused Director had been harassing resident doctors, medical students, faculties and staff. Not only this, the Director had been resorting to unethical human experiments while treating patients and behaving with them in humiliating ways.
The panel, among others, examined a video which had gone viral on social media. In the video, the Dr Pujahari's team is seen pouring edible table salt inside a man's body following a surgical incision. Dr Pujahari told the panel that he used the salt as hypertonic saline (a solution that contains a very low percentage of sodium chloride). The panel, however, did not find it acceptable as table salt contains 95% sodium chloride.
Read Also: Unethical Clinical Practice: Former VIMSAR Director issued show cause notice by Odisha State Medical Registration Council
Read Also: Odisha: Former VIMSAR Director joins politics
Now, taking action on the unethical practice and seeking the accused doctor's stand on the same, the Odisha Council of Medical Registration (OCMR) on August 27th has issued a notice to Dr Pujahari asking him to personally depose before its Ethics Committee in connection with his alleged salt therapy treatment.
The notice said the purpose of summoning the former Veer Surendra Sai Institute of Medical Sciences and Research director was ensure free and fair inquiry into the allegations of illegal "human extermination and human rights violation" of patients by him, reports Asian Age.
The council directed the Dr Pujahari to appear before the Ethics Committee at 4 pm on September 6, 2019 without failing. The notice also further said that action will be initiated against him if he fails to depose on the mentioned date.
Not only salt therapy, another video of Dr Pujahari violently patting on back of a patient, similar to that of playing a tabla, had also gone viral on social media; adds a report by Odisha TV.