Unfortunate: Anesthesiologist dies allegedly of pill overdose, Family alleges dowry harassment, caste discrimination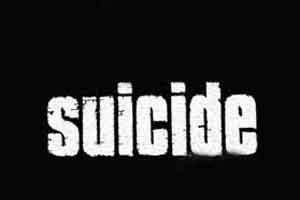 Hyderabad: An anesthesiologist allegedly committed suicide by overdosing pills recently at her residence at Alwal, Hyderabad. Her family alleged dowry harassment and caste discrimination.
Dr Jaya was a medical practitioner in Hyderabad. She completed her MBBS from China. She was married to Gangisetti Karthik, a general physician, in 2015. According to the father of the deceased, both met during their course of study in China. Dr Kartik belonged to the 'dominant' caste because of which the family was against the marriage of the duo, but later on, the family agreed after the daughter insisted.
IAs per media reports, at the time of marriage, the family gave Rs 25 lakh, 450 grams of gold and two Kg of silver as dowry. Her in-laws asked her family to bare the expense of honeymoon to Singapore, on refusal, they allegedly started harassing her. Her parents claimed that she took some medicine which lowers the heart rate after being harassed by her husband Karthik, reported TOI.
According to the complaint filed to the police, her father alleged that she was tortured for additional dowry and mistreated her by using casteist slurs.
"Since then, my son-in-law and his parents started harassing my daughter and did not respond to my calls and even refused to visit our house on the occasion of Dussehra festival. Many times, they have also pointedly taken their caste name with my daughter," alleged the father in his complaint.
Based on the complaints of her father, the Alwal police registered a case against Karthik under Section 304(b) (Dowry Death) of the Indian Penal Code (IPC) and relevant sections of the SC and ST (Prevention of Atrocities) Act. Further investigation is ongoing, the quint reported.
According to the police, Dr Jaya was alone in the house her husband and asked for the dinner outside. By the time he reached home, Jaya was found unconscious. She was immediately rushed to the hospital, but the doctor declared her dead. Her father was informed after the body was shifted to the mortuary of the state-run Gandhi Hospital in the city for an autopsy.