UP: Doctor, son assaulted by mob over age old rivalry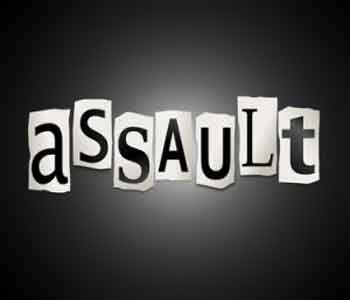 Dozens of goons barged into the doctor's clinic, attacked him and his son and later fled the spot.
Uttar Pradesh: A doctor and his son were thrashed by a group of men allegedly over age-old rivalry in Lucknow's Thakurganj area on Thursday, police said.
According to the police report, dozens of goons barged into the victim's clinic, attacked him and his son and later fled the spot.
Read Also: Patient attendants Attack Female doctor, Pull her Hair: 2500 Resident Doctors go on strike
After receiving the complaint, police forces from six police stations reached the spot to take control of the situation.
"We received a complaint that two groups are fighting here in Thackurganj area. We immediately rushed to the spot. We are asking locals about the incident and make all efforts to nab the absconding accused. Strict action will be taken against the men found guilty," said Vikas Chandra Tripathi, Superintendent of Police.
Read Also: Hyderabad: Doctor thrashed for allegedly misbehaving with patient
"A case has been filed against the attackers and the police is making effort to find the accused," he added.
Earlier Medical Dialogues had reported that after taking cognizance of the rising cases of assaults against doctors and how repeatedly the culprits go scot-free due to lack of police action in the matter, the Delhi government had come out with a circular mandating that an institutional FIR be filed in the matter by the head of the institutions in such cases.
All HOD's of Hospitals/Medical Institutions, are hereby directed that in case of any  incident involving abuse or violence by the patients or their attendants, an FIR/Complaint is required to be filed by the concerned Hospitals/ Institutions immediately. In no case, the individual doctor/para-medical/nursing/administrative staff, etc., should be asked to lodge the FIR/complaints with the Police in such cases, stated the circular.
Read Also: Hospitals Heads to be held Non-complaint if Institutional FIR not filed in Doctors assault case