UP: Doctors oppose the Clinical Establishment Act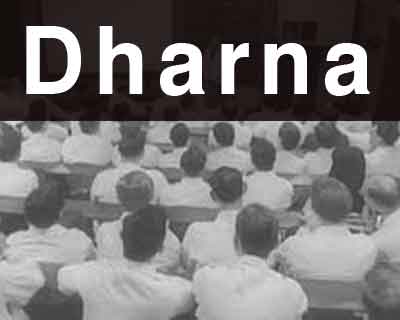 Uttar Pradesh: While medical practitioners across the country celebrated the Joy of being in the medical profession on the occasion of doctors day, 5000 private medical doctors across the state of Uttar Pradesh sat on a Dharna.
Private practitioners in the state gathered together to show their opposition to the impending Clinical Establishment Act, which may soon implemented in the state. Doctors have alleged that the act, whose provisions may have groundbreaking implications for smaller hospitals and private clinics in the state, is both "anti-doctor" and "anti-people."
Doctors have been reported to have intensified their oppositions to the said Act, since its recently agreement by the state cabinet.
" The Act, which has been apparently made to govern medical practice in the state, has been made and now being implemented without any consultation from the medical fraternity. It is clear that with the Act, government wants all put an end to small hospitals and private clinics, and promote only the existence of corporate hospitals," said  Dr Anand Prakash, General Secretary, IMA UP Branch.
Some of the issues, as highlighted by Dr Prakash to Medical Dialogues team include:-


The act requires every small clinic to have a separate clinic nurse and a pharmacist, while doctors have highlighted on the state grappeling with the shortage of nursing and paramedical staff. Moreover, they also highlighted that eventually the cost of extra manpower shall be borne by the public, making even basic healthcare costly for them.


The act requires doctors (including specialists) to make arrangements of emergency equipments at their respective facilities. Doctors have questioned who is going to bear the cost of these equipment, further highlighting that not all doctors are trained to handle every single emergency.


For the purpose of clinical inspection the act designated DM of the district towards the responsibility. Doctors have pointed out that DM does not have any medical background, and for the same, District CMO or Director Health should be given the responsibility.


Large number of Medical practitioners organised a March from IMA bhawan to the district magistrates (DM) office in the morning, which was followed by free OPDs, blood donation camp, and tree plantations being organised by the state IMA