FDA approves vibegron for overactive bladder in adults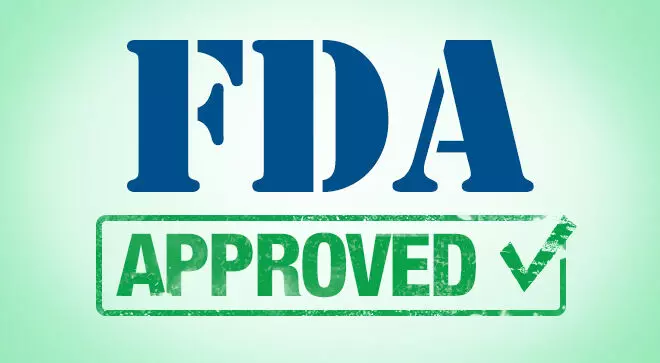 The food and drug administration has granted approval to vibegron (Gemtesa) for the treatment of adult patients with overactive bladder (OAB) with symptoms of urge urinary incontinence (UUI), urgency, and urinary frequency.Vibegron a beta-3 adrenergic receptor (β3) agonist, is the first oral branded OAB medication to be approved by the FDA since 2012, and it is the first product approval for Urovant Sciences.
GEMTESA is an oral, once-daily tablet containing 75 mg of vibegron, a small-molecule β3 adrenergic receptor agonist therapy which helps relax the detrusor bladder muscle so that the bladder can hold more urine, thereby reducing symptoms of OAB.
More than 30 million Americans suffer from bothersome symptoms of OAB, which can have a significant impairment on a patient's day-to-day activities.
OAB is a clinical condition that occurs when the bladder muscle contracts involuntarily. Symptoms may include urinary urgency (the sudden urge to urinate that is difficult to control), urgency incontinence (unintentional loss of urine immediately after an urgent need to urinate), frequent urination (usually eight or more times in 24 hours), and nocturia (waking up more than two times in the night to urinate).
"GEMTESA is the first beta 3-agonist available as a once-daily pill which does not require dose titration," said David Staskin, MD, clinical trial investigator and a leading urologist with St. Elizabeth's Medical Center in Boston. "Notably, GEMTESA did not have any increase in the adverse event of hypertension compared to placebo in the key EMPOWUR study and has no interactions with medications metabolized by CYP2D6, which is important since many common medications are metabolized by CYP2D6."
The FDA's approval is based on results from an extensive development program involving more than 4,000 OAB patients, including the 12-week double blind, placebo-controlled Phase 3 EMPOWUR study with a dose of 75 mg and the double blind EMPOWUR long term extension study.1 These data show that treatment with GEMTESA resulted in statistically significant reductions in daily UUI, micturitions, and urgency episodes and an increase in the volume voided when compared to placebo in EMPOWUR.

The most common adverse reactions of GEMTESA from the double blind, placebo-controlled EMPOWUR study in ≥2% of patients were headache, nasopharyngitis, diarrhea, nausea, and upper respiratory tract infection. GEMTESA demonstrated the same rates for the adverse events of hypertension and increased blood pressure as placebo.
Urovant is planning to launch GEMTESA in the United States late in the first quarter of 2021. To learn more about GEMTESA, please visit GEMTESA.com.
Source : Press release Urovant Sciences