Vitamin D reduces risk of kidney cancer, finds study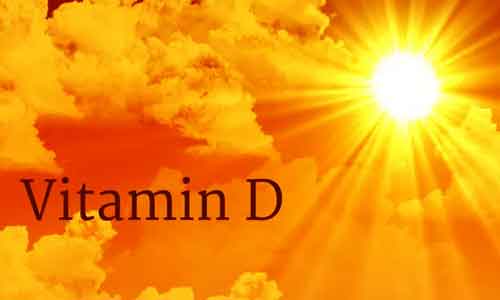 China: Higher intake of dietary vitamin D and higher circulating vitamin D may reduce the risk of renal cell carcinoma (RCC), suggests a recent study in the International Brazilian Journal of Urology.
Renal cell carcinoma is the most common form of kidney cancer with an estimated 65,340 new diagnosis and leading to 14,970 deaths in 2017 in the United States. Despite significant advances in RCC treatment, the prognosis remains poor, and the mortality rate remains high.
Wu J, Harbin Medical University, Harbin, China, and colleagues aimed to evaluate the associations of circulating and dietary intake of vitamin D with risk of renal cell carcinoma.
For the purpose, they searched the online databases from their inception through December 2018. The Newcastle-Ottawa scale was employed to assess the quality of the included studies. This meta-analysis included a total of 9 publications.
"Higher circulating vitamin D level and higher dietary vitamin D intake both might be associated with a reduced risk of RCC. The possible explanation might be attributed to the anti-inflammatory effect, inhibiting cell proliferation, inducing cell differentiation and apoptosis," wrote the authors.
Key findings of the study include:

An overall analysis of the highest versus lowest intake levels revealed that circulating vitamin D level was protectively associated with risk of RCC 0.76, with no evidence of heterogeneity.
Dietary vitamin D intake was associated with a reduced risk of RCC (RR: 0.86).
Statistical heterogeneity was not identified.
Subgroup analyses results showed the gender differences, and the associations were significant in results with women participants (RR: 0.70) and case-control studies (RR: 0.80).
"Further high-quality randomized controlled trials are required in the future to confirm our results," concluded the authors.
"Dietary and circulating vitamin D and risk of renal cell carcinoma: a meta-analysis of observational studies," is published in the International Brazilian Journal of Urology.

DOI: 10.1590/S1677-5538
Source : International Brazilian Journal of Urology