US based fitness chain Anytime Fitness to expand in North India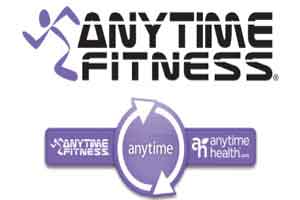 After having its presence in Delhi-NCR, Mumbai, Chennai, and Hyderabad, the fitness chain has set its focus on North India with an investment of 15 cr

The fitness industry in India, with the emerging concept of a 24-hr gym service, has hit the bull's eye with US based Anytime Fitness. The fitness chain is planning to expand its presence in North India by setting up 10 more gym outlets to sweat it for people. The chain currently has a presence in Delhi-NCR, Mumbai, Chennai, and Hyderabad, with nearly 15 Anytime Fitness gyms in India.

The brand has now set its eyes on the burgeoning fitness-conscious population, to expand its wings in Delhi-NCR, Punjab, Haryana, Uttar Pradesh and Himachal Pradesh. By the end 2016, more fitness gyms will be set up under an investment of 15 crore, as confirmed by the company sources to IANS.

"It is a growing market and people here are also fitness conscious," Vikas Jain, managing director of Anytime Fitness India, which is open for 24 hours in cities like Mumbai and Delhi, said in a statement.