US doctors report first esophagus regrowth case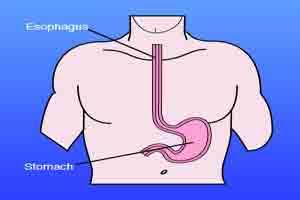 A young man has become the first patient in the world to regrow an esophagus inside his body.

The US doctors reported the first case of the patient, whose severely damaged oesophagus was reconstructed using commercially available FDA-approved stents and skin tissue. Seven years after the reconstruction and 4 years after the stents were removed, the patient continues to eat a normal diet and maintain his weight with no swallowing problems.

Until now, this regeneration technique has only been tested in animals. The authors, reporting on the outcome of the procedure, say that the research, including animal studies and clinical trials, are now needed to investigate whether the technique can be reproduced and used in other similar cases.

Professor Kulwinder Dua from the Medical College of Wisconsin and colleagues reported using metal stents as a non-biological scaffold and a regenerative tissue matrix from donated human skin to rebuild a full-thickness 5cm defect in the oesophagus of a 24-year-old man.

The patient was urgently admitted to hospital with a disrupted oesophagus resulting in life-threatening infection and inability to swallow following complications from an earlier car accident which had left him partially paralysed. Despite several surgeries, the defect in the oesophagus was too large to repair.

The oesophagus is a hollow muscular tube that connects the mouth to the stomach carrying food and liquids. According to Professor Dua, this is a first in human operation and one that they undertook as a life-saving measure once they had exhausted all other options available to them and the patient.

Dua added that the use of this procedure in routine clinical care is still a long way off as it requires rigorous assessment in large animal studies and phase 1 and 2 clinical trials. The approach is novel because they used commercially available products, which are already approved for use in the human body and hence, didn't require complex tissue engineering.