Uttarakhand: State Govt allots Rs 25 cr to search Sanjeevani Booti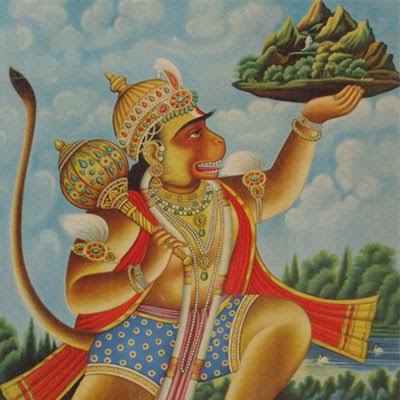 Uttarakhand: The search has begun to find the most magical and mythical herb of the Hindu mythology- Sanjeevani Booti. Most who know hindu mythology,  are aware of the effects of the Sanjeevani Booti, it being thought off as "Medicine of life" since the time of Ramayna.
The herb sanjeevini and sanjivini booti, is known to be lithophytic plant. The popular name sanjeevani which translates as "One that infuses life" derives from the medicinal properties. Sanjeevani booty is assumed to be growing on the hills of tropical areas, particularly the Arawali Mountain terrains from east to west in India.
Believing firmly in the existence of the magical herb the Astrakhan Govt has allotted  Rs 25 crore for the research of the Sanjeevani Booti.
A team of scientists are set to search for the same in the Dronagiri range of Himalayas near the Chinese border. The research will begin in the month of August.
Speaking with a indiatimes,  Uttarakhand Health minister, Surendra Singh Negi "We have set an initial budget of Rs. 25 crore for the project."
"We have to try and it will never go to waste. If we are determined, we will certainly find it," the minister added.
Although, no one has found of actual existence of Sanjeevani Booti, as its mentioned only in Ramayana, but number of locals of near Himalaya have been claiming about the existence of Sanjeevani Booti.
This is the first time the government has initiated a search for the mythical plant. However, it is reported that in 2008 Acharya Balkrishna from Yoga guru Ramdev's Patanjali had claimed that their team had successfully identified Mrit Sanjeevani in Uttarakhand, and has filed for its patent.