Veterinary doctor arrested in Jharkhand for forcing religious conversion on girl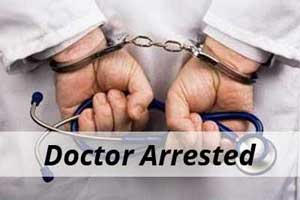 Pakur: A senior veterinary doctor has been arrested from Pakur district in Jharkhand on charges of forcing religious conversion on a minor girl, a senior police officer has said.
A case was registered against the veterinary doctor under the relevant sections of the Indian Penal Code and Jharkhand Anti-Conversion Act, 2017 on the basis of the statement of the girl's father on Monday last, Superintendent of Police, Shailendra Prasad Burnwal said Wednesday.
Taking cognizance of the matter, the police conducted raids at Sawanlapur village on Tuesday, arrested the veterinary doctor-cum-flying animal husbandry officer and rescued the 13-year-old girl from the village, where a religious meeting was on.
In an FIR lodged at Littipara Police Station, the girl's father, a resident of Rodego village, said that the veterinary doctor, Dalu Soren, had recently lured his daughter and took her away in his vehicle after offering Rs 500.
The accused had told the girl that she would be converted to Christianity at a religious meeting and assured her that missionary authorities would take care of her studies and other requirements, police said.
The police was also looking into allegations that Soren had converted villagers in the past, the SP said.
The girl has been sent to a child welfare centre for counselling and Soren has been remanded to judicial custody for 14 days by a Pakur court on Tuesday.