VS Hospital FCRA license revoked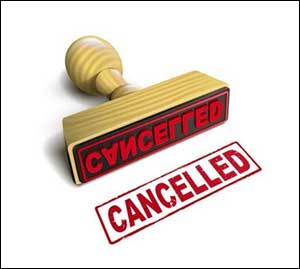 Ahmedabad
: The Union Government has reportedly revoked the Foreign Contribution Regulation Act (FCRA) registration of Sheth Vadilal Sarabhai General Hospital & Sheth Chinai Maternity Hospital over norms violation. As per the information uploaded at FCRA portal, the licenses of 131 other trusts including Gandhi Labour Institute and Apang Manav Mandal have also been cancelled in 2017 for allegedly violating FCRA rules.
While talking to TOI, Dr Sandip Malhan, superintendent of VS Hospital, claimed that the cancellation of FCRA licence won't bother the performance of the hospital. "The hospital account was lying dormant for around 10 years and we did not prefer to put the proposal for renewing its licence last year, so ultimately its licence got cancelled," he added.
TOI
reports about the statistics as per the portal which confirm that over 10,000 NGOs had not filed their annual returns for six financial years from 2010-11 to 2015-16.
5,922 NGOs were served show-cause notices last year across the country, which included over 150 from Gujarat, as to why they failed to file annual returns. Later FCRA registrations of over 4,867 NGOs were cancelled.
The trust, Sheth Vadilal Sarabhai General Hospital & Sheth Chinai Maternity Hospital was founded by the first deputy prime minister of India, Sardar Vallabhbhai Patel in 1927.
Patel sought help from nagarsheths (sheriffs), Vadilal Sarabhai and Chunilal Chinai, for construction of VS Hospital. He had written to the provincial government for a grant of Rs 5 lakh to Rs 10 lakh in April 1927. It was then that both the sheriffs for the good cause and a 21-acre plot was reserved for the construction of the hospital.
Read Also: Public Health Foundation of India loses its FCRA License